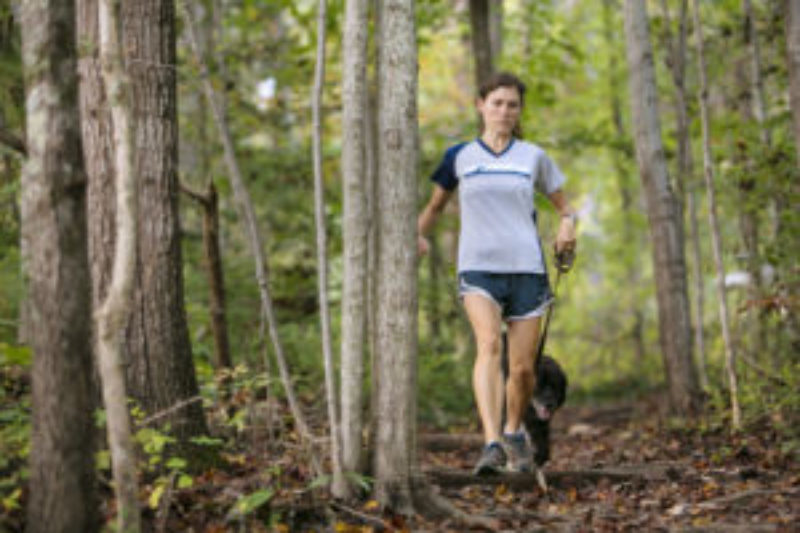 Warren Wilson College is No. 13 on Backpacker Magazine's "The 20 Best Colleges for Hikers" list and one of only two ranked schools in the Southeast.
The University of Alaska Fairbanks, University of Wyoming, Dartmouth College and Cornell University are also in the top 20. The magazine considered three main criteria—location, outdoor culture and academics—while ranking each college or university.
Warren Wilson College is among five of the ranked institutions to receive a perfect score in the academic category, which considers the "quality and diversity of academics for outdoor-related careers," according to Backpacker Magazine's Jackie Bannon and Carolyn Webber. Bannon and Webber also believe the College's educational model of academics, work and community engagement is enhanced by "the natural environment that surrounds the school." The 1,130-acre campus is sidled alongside the Swannanoa River with 15 miles of trails, and the French Broad River and the Blue Ridge Mountains are nearby. "Being recognized as a campus with one of the best environments for hikers is not a surprise to anyone familiar with Warren Wilson College," said Paula Garrett, vice president for academic affairs and dean of the College. "When it comes to accolades, there is nothing we want more than to be primarily acknowledged for our academic prowess. The outdoor leadership program is a quintessential part of Warren Wilson's applied learning curriculum and an important piece of our academic foundation."
Warren Wilson is one of Men's Journal's "8 Colleges for Students Who'd Rather Be Outside." Warren Wilson College is also among the eight schools Men's Journal recently identified "for students who'd rather be outside." Men's Journal's A.C. Shilton writes, "Knowing you can major in something [you're] interested in … while surrounded by classmates with the same thirst for adventure is the best way to guarantee that the next four years will be your best four years." The College's Outdoor Leadership Studies Program graduates have the academic background, skills and experience necessary to analyze, plan, implement, administer and supervise outdoor adventure education programs.