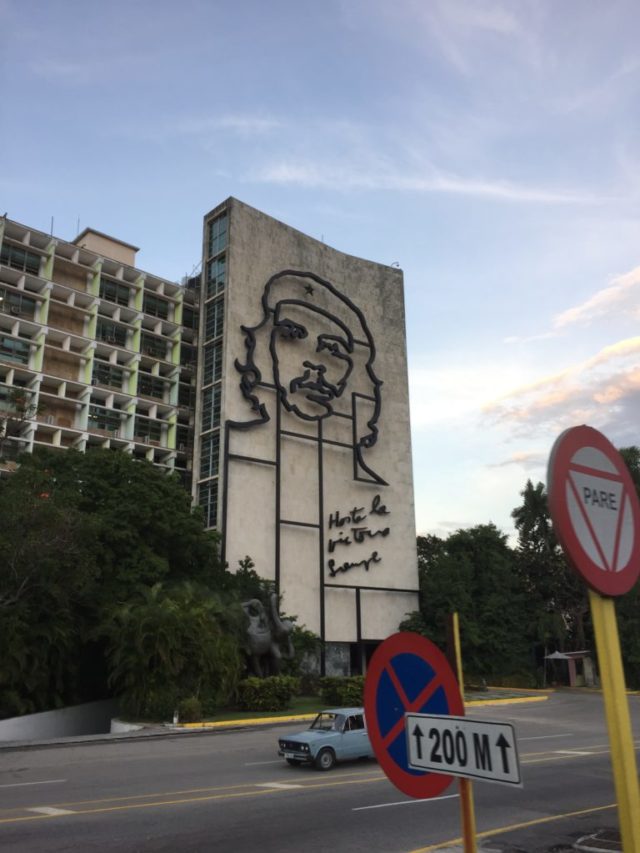 Cubans are open to stronger relations with the United States. That's the message from a U.S. governor and a professor both back from recent, separate trips to the island nation.
Colorado Governor John Hickenlooper returned to the U.S. Sunday. In an interview with The Denver Post, Hickenlooper said Cuban leaders were "eager" to work with President Donald Trump. Warren Wilson College professor Lucy Lawrence says Cuban citizens share that mindset.
"The Cuban people have always given me a very clear impression that they want relationships with Americans. That was true even before Fidel Castro's death," said Lawrence, who returned from her fourth College-sponsored venture to Cuba in early January. "But we were asked about what happens when Donald Trump is president."
In a press briefing last week, the president's press secretary, Sean Spicer, said the administration was "in the midst of a full review of all U.S. policies towards Cuba." He did not announce any changes to the current relationship between the countries.
Hickenlooper believes continued relations present opportunities for mutually beneficial "educational exchanges," according to The Denver Post. Lawrence, who started leading Cuban trips for Warren Wilson College in 2012, said she is already seeing improvements to educational excursions.
"For my first trip, we took a chartered plane to Cuba. For this trip, we took a direct flight from Charlotte to Havana. Beyond the travel method, this time we were given permission to stay with Cuban families," she said.
A group of 11 students lived in a western Havana neighborhood for the two-week tour.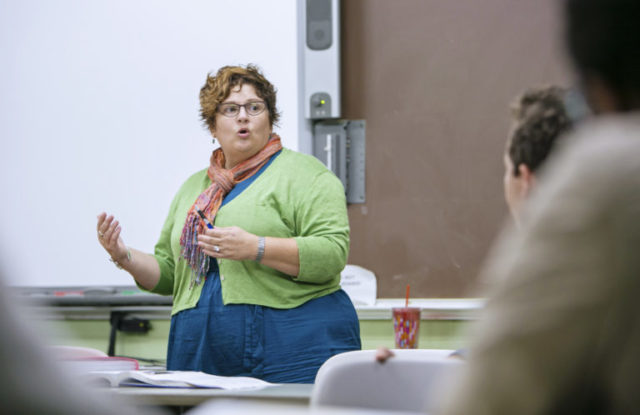 "The homestay families were a really meaningful part of the program," said Anna Welton, Warren Wilson College's director of international and intercultural opportunities, who co-taught the course with Lawrence. "Everybody cried at our goodbye party. The students and the Cuban families bonded very deeply."
The course, "Appalachia to Cuba – Intercultural Approaches to Social Welfare & Education," was offered in partnership with the Autonomous University for Social Movements in Havana. Lawrence and Welton provided students with an intercultural understanding of and approaches to addressing poverty through social welfare and education. Undergraduates spent their time in Cuba taking courses in Spanish, history and U.S.-Cuban relations coupled with visits to schools and health clinics in Havana, farming communities in rural areas, and independent research projects.
Lawrence said she saw students shift their thinking about the two countries.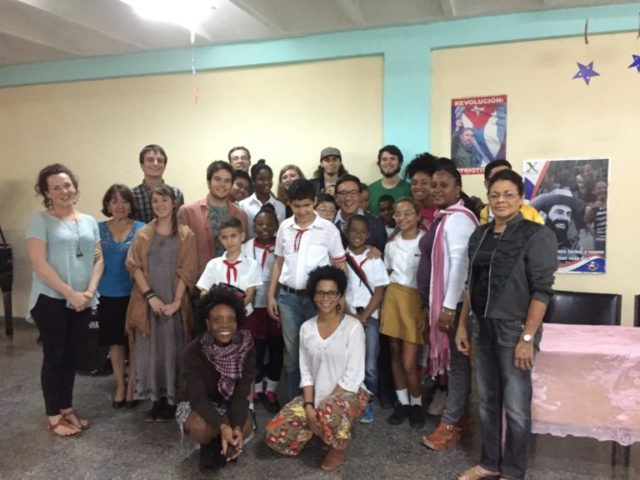 "We looked at ways Appalachia and Cuba could develop policies, programs and practices that create a safety net to address current societal issues. My students initially looked at those issues in very black and white ways, but the experience helped them move to more nuanced thinking. In the end, I believe they all appreciated the differences between the two cultures," Lawrence added.
In a nod to the benefits Hickenlooper foresees, Welton hopes the foundation of her Warren Wilson College course will one day play out on a larger stage.
"I'm hoping that the sharing of ideas becomes something that's more accepted. I think there is a lot that we could learn from Cuba, especially within the realm of social welfare and health care. They have really low depression and suicide rates. Even if there is opposition to Fidel's tactics, the more we can be open to learning from one another, the more we can benefit," Welton said.
With Cuban President Raul Castro slated to step down in February 2018, Cubans and Americans await the Trump administration's "full review" of Cuban policies with bated breath.
For more information about Warren Wilson College's faculty-led study away course to Cuba, visit https:// warren-wilson.edu/academics/study-abroad/study-abroad-courses.