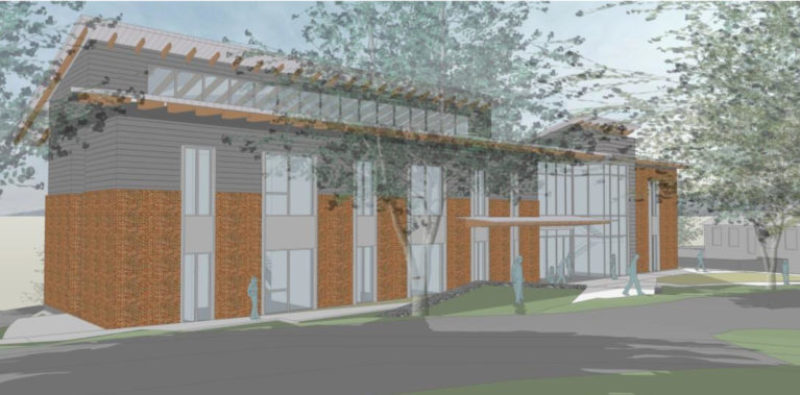 The Warren Wilson College Board of Trustees has approved plans to build a new academic building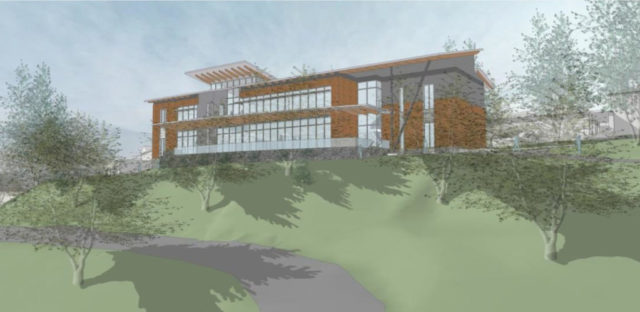 at the site where Carson Hall once stood.
The 15,000 square-foot facility will cost $6 million to construct. It features 19 faculty offices and six flexible learning and meeting spaces—ranging from 15-person seminar rooms to a 40-person flex classroom— as well as a large multi-use common atrium. All walls between meeting spaces will be reconfigurable, allowing the building to accommodate groups as large as 60 (by combining classrooms) to 150 (by opening up the atrium).
Classes from all College departments will be scheduled in the building. One of the meeting spaces will be configured as a technology hub to support distance learning, video conferencing, language learning and other networking modalities. Built to LEED Gold standard, the facility will incorporate technologies allowing students to monitor energy use and other environmental benchmarks.
The new academic building will be a focal point on campus, a place for faculty to lead students in discovery, and a venue where students can gather informally with one another, with faculty members, and with staff to share ideas and to dream. This new building at the heart of Warren Wilson College's campus will be the first new construction and finished capital campaign in more than 15 years at the College; it will also be the first new instructional building in 18 years.
President Solnick recently sat down with Julie Ball of the Asheville Citizen-Times to discuss the new building. To read that interview and learn more about the project, visit http://www.citizen-times.com/story/news/local/2017/02/28/warren-wilson-construct-new-academic-building/98523604/.