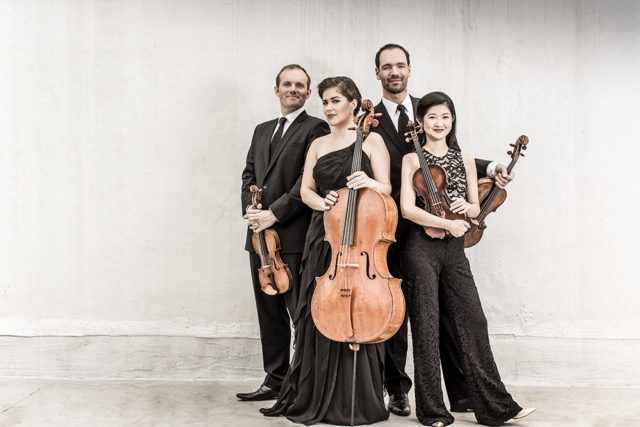 Whether it's unmatched authors in the MFA Program for Writers  residency or world-renowned musicians of the folk and Celtic variety, summers at Warren Wilson College have put the fine arts front and center. The longest running tradition, the Swannanoa Chamber Music Festival, is entering its 48th season with performances throughout July in Asheville, Greenville and Waynesville. The first concerts launch July 1-3.
"After nearly 50 years, the Swannanoa Chamber Music Festival attracts the world's top talent," said Inessa Zaretsky, director and pianist for the festival. "This year, we're thrilled to have the Jasper String Quartet and percussionist Yousif Sheronick launching our first concerts of 2017."
Philadelphia's Jasper String Quartet, the professional quartet in residence at Temple University's Center for Gifted Young Musicians, returns to the festival for the seventh consecutive year. Winner of the 2011 Chamber Music America Cleveland Quartet Award, "the Jaspers … match their sounds perfectly, as if each swelling chord were coming out of a single, impossibly well-tuned organ, instead of four distinct instruments," according to the New Haven Advocate.
"The Jasper String Quartet is the definition of excellence. Warren Wilson College is fortunate to feature so many amazing musicians each summer, and the Jaspers round out the series so eloquently. While they are known for exquisite music, the quartet takes it to the next level by connecting audience members to the pieces on a very real and emotional level," Zaretsky said.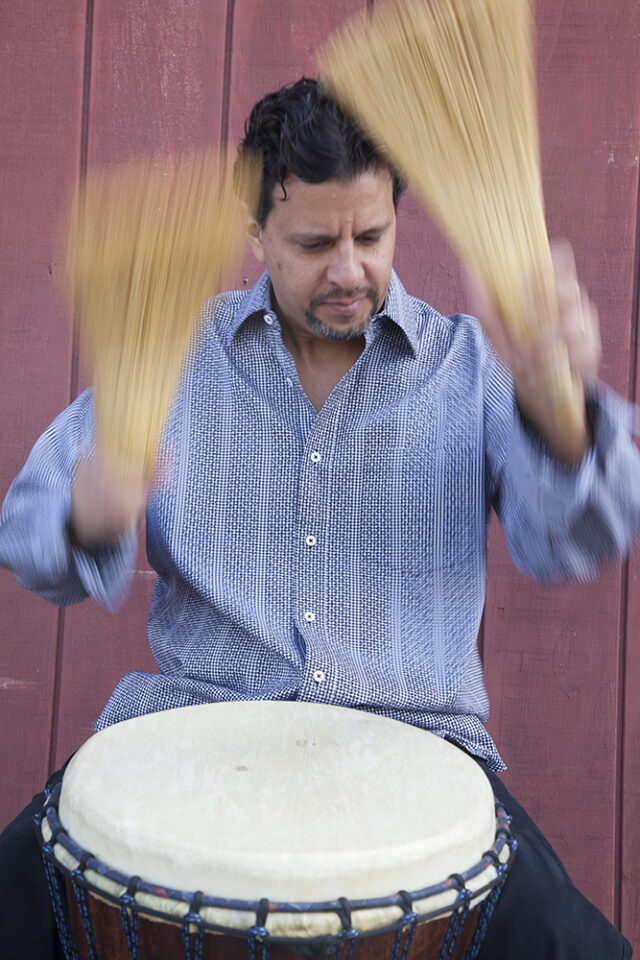 Noted by The New York Times for his "wizardry on a range of humble frame drums," Yousif Sheronick is accomplished in the classical, world, jazz and rock music arenas, according to his biography. He honed his skills at Yale University and additional study around the world. Sheronick has shared the stage with Yo-Yo Ma, Branford Marsalis and Paul Winter, among countless others.
Along with Zaretsky, the Jasper String Quartet and Sheronick will perform Felix Mendelssohn's "String Quartet in E minor Op. 44 No. 2," Giovanni Sollima's "Quintet for Percussion and String Quartet," Donnacha Dennehy's "Pushpulling (2007)" and Dmitri Shostakovich's "Piano Quintet Op. 57."
The concerts start at 7:30 p.m. and are set for July 1 at Warren Wilson College's Kittredge Theater in Asheville, July 2 at the Performing Arts Center in Waynesville and July 3 at the Fine Arts Center in Greenville, South Carolina. The first concerts of the series will be a tribute to longtime festival pianist Ruth Geiger.
For tickets and more information, visit http://scm-festival.com.