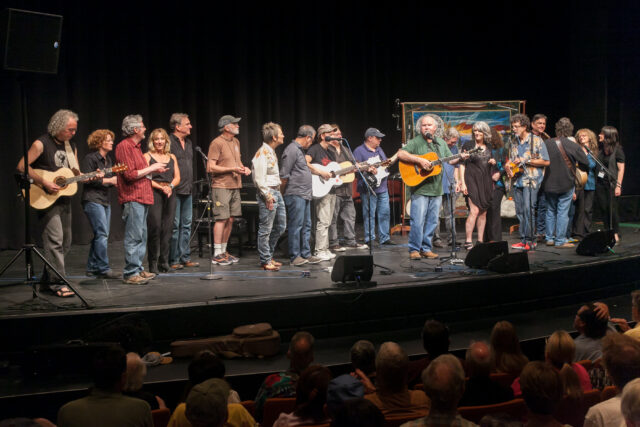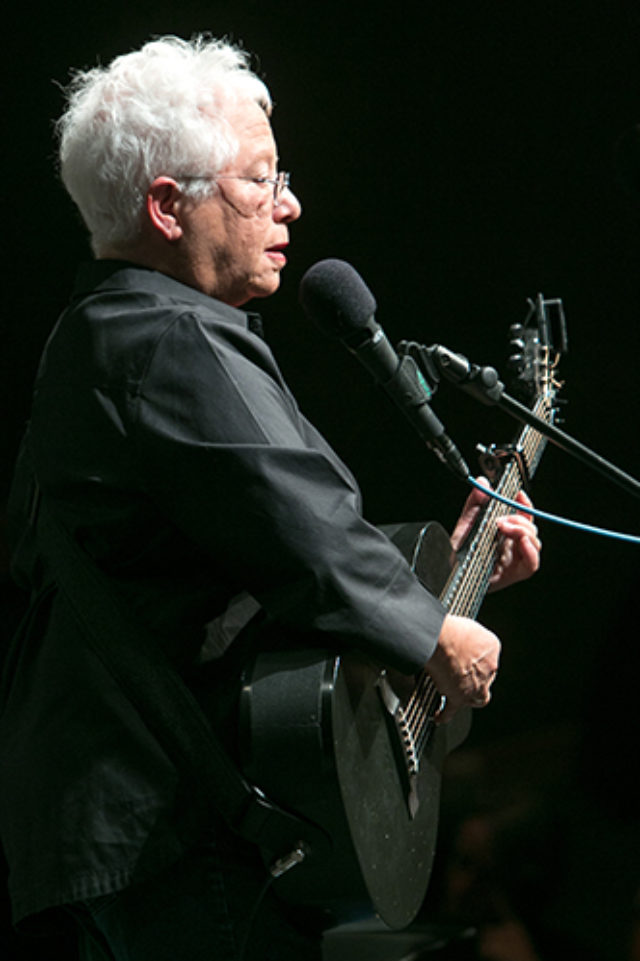 For the 26th year, The Swannanoa Gathering is attracting internationally recognized instructors, students from as far away as Ireland, Sweden, Australia, Norway and Brazil; and numerous concert-goers to Warren Wilson College. The Gathering is a series of weeklong summer music workshops in everything from fiddle to clogging to storytelling. The program offers seven different themed weeks between July 9 and Aug. 12.
The 2017 offerings include traditional song week, Celtic week, old-time week, guitar week, contemporary folk week, mando & banjo week and fiddle week. Instructors for the courses are the titans of their genres. For example, the talent tapped to teach during contemporary folk week, July 30-Aug. 5, this year includes Grammy Award winners Kathy Mattea, Janis Ian, Tom Paxton, Don Henry and Jon Vezner.
When the program formed in 1991, founding director Jim Magill wanted to create a literal gathering of people exploring various folk genres. "I told [then-Warren Wilson College President] Doug Orr that I wasn't interested in copying what someone else was doing," said Magill. "I saw this as a new way of transmitting folk culture."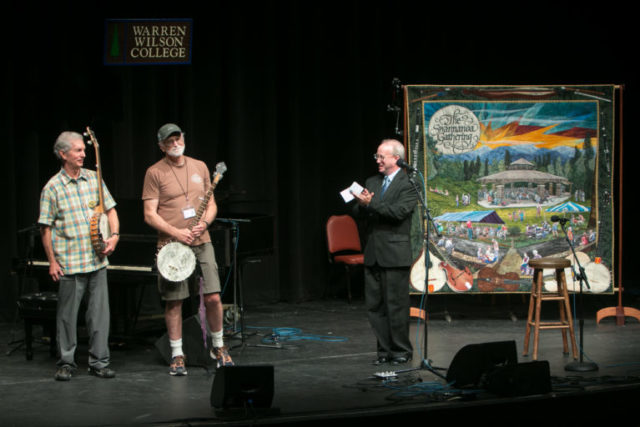 The first summer program delivered 93 people to the Warren Wilson College campus for a three-week program. Over the last 26 years, The Swannanoa Gathering grew, and more than 1,200 people attend the conference each summer. Total attendance is beyond 18,000 people at last count.
"If there is one element people leave The Swannanoa Gathering with, it's that sense of community, and they've met kindred spirits in reaching for their musical soul," said Orr. "They have found that others are on that same path. That's pretty powerful, and I think it's something that society needs."
Warren Wilson College hosts public concerts featuring the Gathering's all-star instructors. Shows begin at 7:30 p.m. in the College's Kittredge Theatre, and tickets are $22 for adults and $11 for children 12-years-old and younger.
The Swannanoa Gathering 2017 public concerts:
Monday, July 10, 2017: Traditional Song Week I
Emceed by Fiona Ritchie, with Ciarán Sheehan, Cathy Jordan, Matt Watroba, Rev. Robert Jones, Josh Goforth, Brian Christianson and Nicole Christianson in concert.
Wednesday, July 12, 2017: Traditional Song Week II
Emceed by Fiona Ritchie, with Sheila Kay Adams, Len Graham, Reggie Harris, Kathy Bullock, Karl Scully, Tim May, Julee Glaub Weems and Mark Weems in concert.
Monday, July 24, 2017: Old-Time Week I
New Southern Ramblers, Erynn Marshall, Carl Jones, Joe Newberry, Kirk Sutphin, Kenny Jackson, Don Pedi, James & Vivian Leva, Sheila Kay Adams, Greg and Jere Canote and Rodney Sutton in concert.
Wednesday, July 26, 2017: Old-Time Week II
Rafe & Clelia Stefanini, Dan Gellert, Earl White, Susie Goehring, Kari Sickenberger, Dave Keenan, Thomas Maupin & Daniel Rockwell, Ellie Grace, John Hollandsworth, Ron Pen and Ben Nelson in concert.
Monday, Aug. 7, 2017: Fiddle/Mando & Banjo Week I
Mike Marshall, Tony Trischka, Caterina Lichtenberg, Laura Risk, Rich DelGrosso, John Reischman, Matt Combs, Eddie Bond, Liz Knowles, Alan Munde and Matt Flinner in concert.
Tuesday, Aug. 8, 2017: Fiddle/Mando & Banjo Week II
Michael Doucet, Joe Craven, Paul Brown, Pascal Gemme, Kevin Kehrberg, Greg Ruby, Don Stiernberg, David Surette, Julia Weatherford, Terri McMurray and Laura Lengnick in concert.
Wednesday, Aug. 9, 2017: Fiddle/Mando & Banjo III
Christian Howes, Alan Bibey, Alex Hargreaves, Mike Compton, Malcolm Parson, Bill Evans, Emily Schaad, Eden MacAdam-Somer, Paul Anastasio and Ed Dodson in concert.