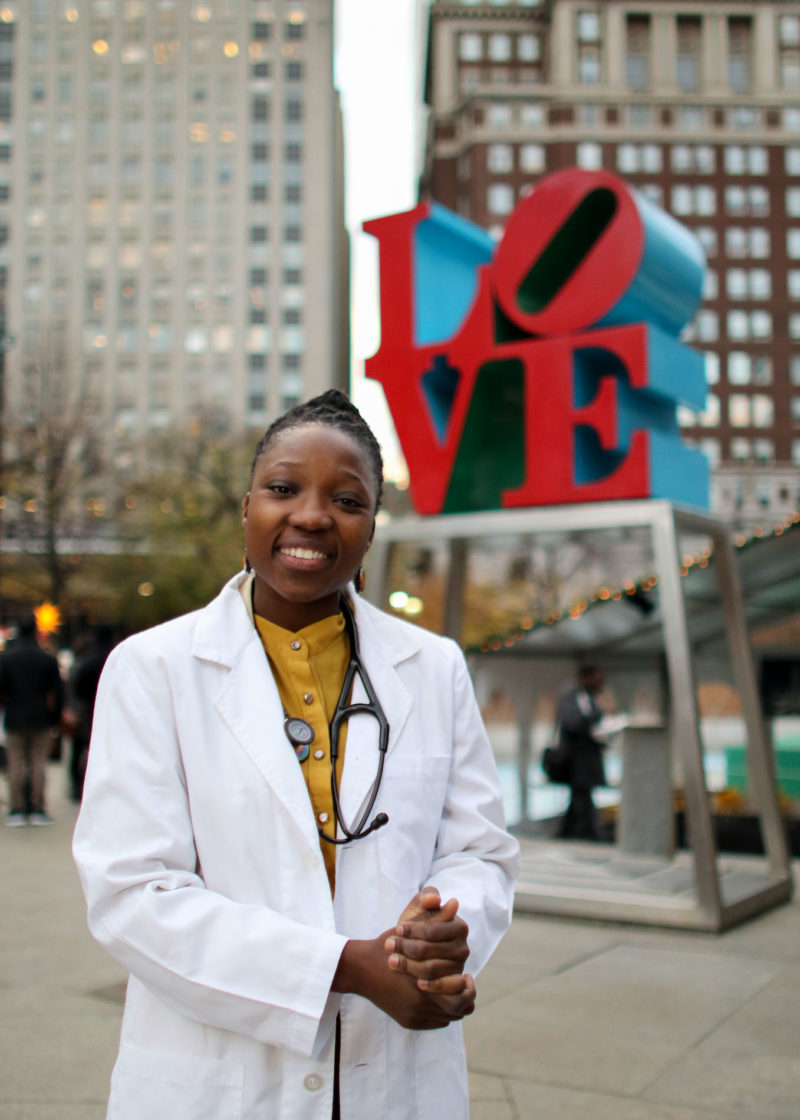 Stories recounting how each of us were first drawn to Warren Wilson College are often magical and profound—kismet: a meaningful journey inspiring the best of who we were meant to be in the world. It is also often a journey inspired by the love, generosity and passion of those who have come before us—a graduate, a friend, a family member who said, "Warren Wilson is incredible. It will change your life. It will help you be the best you can be." For Kopano "KP" Mmalane '09, the journey from a small village in Botswana has its roots in a 1996 Rotary Club foreign exchange program between her father and Joel Adams, former chair and current member of the Warren Wilson College Board of Trustees, and his partner, Marla.
As a child, Mmalane got to know the Adams through visits in the United States and Botswana, and she eventually set her sights on attending Warren Wilson College. Her father is a successful doctor, and Mmalane followed in his footsteps by focusing on health care with a major in biochemistry and serving on the Health Center Crew. While her education was important, there was another aspect of the College that defines her time on campus.
"Everyone was so welcoming," Mmalane said. "Warren Wilson encourages you to be different; your uniqueness is exactly what makes you special." She thrived and was involved in everything she could find time to do. In addition to community engagement, she played basketball, worked in residential life and was instrumental in starting the College's step team.
She graduated in three and a half years and enrolled in St. George's University School of Medicine in Grenada, West Indies, eventually spending her residency in Norwich, England. In a joyous moment, two sets of parents—her birth parents and her American parents, Joel and Marla Adams—attended her graduation from medical school in June 2014. Mmalane began her work in Botswana the following August as a general practitioner handling minor surgeries and delivering babies.
For a country with 25 percent of the population aged 15 to 49 infected with HIV, according to The World Bank, Mmalane's skill set is in high demand. And the desire to help is rooted in her experiences at Warren Wilson College. "Warren Wilson was always emphasizing how best people can give back or make an impact," she recalls. "The students all want to make a difference. We all want to impact the world. That was groomed into me, and I focused that thought on my country through medicine."