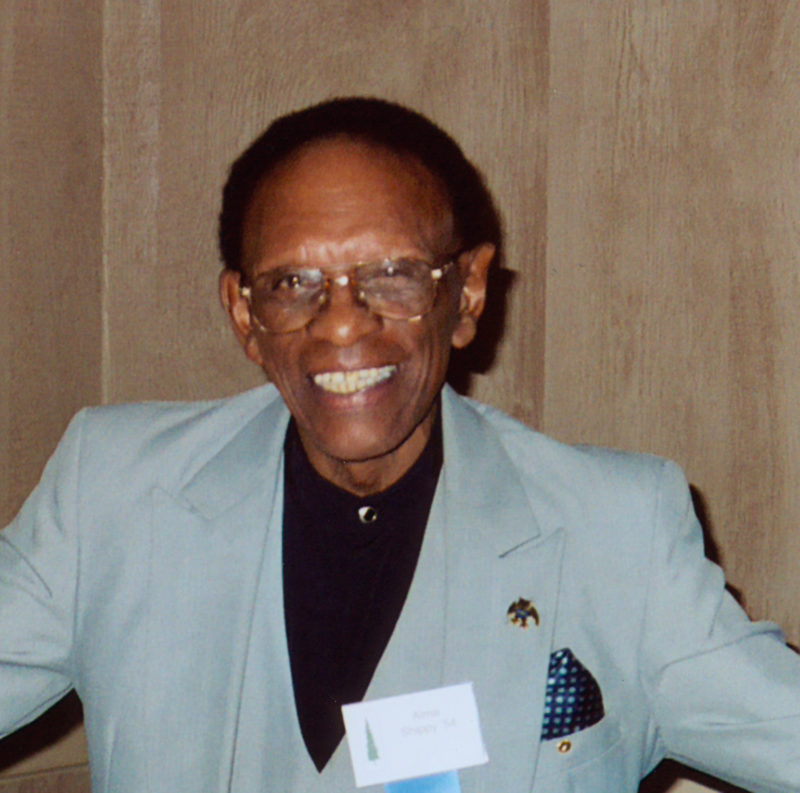 Asheville, NC – Oct. 10, 2017 – In the shadow of Laura Sunderland Residence Hall Saturday, members of the Warren Wilson College community gathered to memorialize one of their own. Alma Joseph Lee Shippy was 17-years-old when he crossed a historic threshold as one of the first African-Americans to enroll at a previously all-white college or university in the South. Sixteen days after the 65th anniversary of his admission, Warren Wilson College memorialized Shippy with a marker on the building he once called home.
"This is a momentous occasion for the Shippy family and all of you," said Alma Shippy's brother, Perry. "[This was] a life-changing event for the United States before the United States understood it. … Warren Wilson College – it doesn't matter who you are. It doesn't matter what color you are. It doesn't matter what race. It doesn't matter what gender – you welcome everybody. You open your doors to all."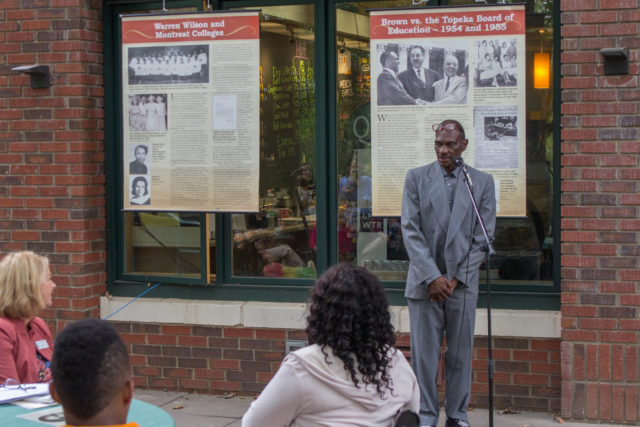 Alma Shippy, who died in 2006, first visited campus in the summer of 1952. He was invited to speak at one of the College's evening prayer meetings and later joined students for dinner. It was then that the College's pastor, Rev. Irving Deihl, Dean Henry Jensen and student Marvin Lail encouraged Shippy to submit his application to the College.
"The word was out that Dean Jensen was calling a special meeting [in Sunderland], and I had no clue just how momentous this would be," said Billy Edd Wheeler, a 1953 Warren Wilson College graduate who was one of Alma Shippy's classmates. "[Jensen] said, 'A person of color, from right here in Swannanoa, has applied for admission to this college, and we're going to take a vote to see if you would welcome him into our midst.'"
The day after Shippy arrived on campus, Jensen wrote, "When the vote was taken, and counted by three boys, it was found the vote was 54 to 1 for welcoming Shippy on the same basis as any other boy in any activity or work crew on which boys participated."
In 1994, Shippy told the Asheville Citizen-Times, "They accepted me just wonderful. … It was exciting, and I was nervous."
The marker, which now adorns the outside wall of Owl's Nest Café on the lower floor of Laura Sunderland Residence Hall, is a bronze plaque created by 2017 graduate Henry Shearon. A special committee comprised of John Wykle, Sherry Lee and Nancy Allen with additional leadership by Faris Ashkar spearheaded the efforts to recognize Shippy.
Perry Shippy opined that if his brother could attend the event and see this plaque, Alma Shippy would utter his familiar phrase, "I like that."
In 2009, Warren Wilson College announced an endowed scholarship – the Alma Shippy Memorial Scholarship. The scholarship was created by Shippy's classmates and friends to help students with financial need who also bring diversity to campus. The scholarship announcement followed an emotional ceremony in 2002 celebrating the 50th anniversary of Shippy's enrollment, during which he said, "We had a wonderful closeness with the staff here. I still feel this is my family, right here."
Speaking at the Alma Shippy dedication, Warren Wilson College President Lynn Morton said, "I believe by recognizing his efforts to make Warren Wilson College the kind of place that it has been, should be and will continue to be, we can continue to build on what he started 65 years ago."
Saturday's master of ceremonies was Rodney Lytle, Warren Wilson College's alumni ambassador.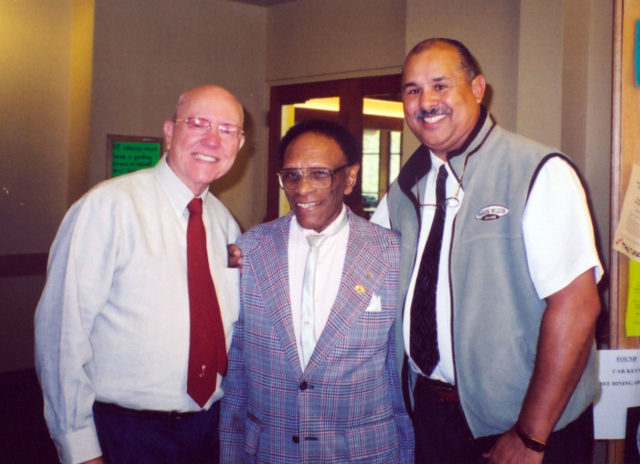 "Alma was truly a hero of mine, and I hope a hero of yours," Lytle said. "This [is a] beautiful, beautiful occasion, honoring the invitation from [former President] Dr. [Arthur] Bannerman, Dr. Jensen and two other boys who saw the beauty in having Alma as a student."
For more information about the Alma Shippy Memorial Scholarship and how to contribute to it, contact Jay Lively, Warren Wilson College alumni manager, at jlively@warren-wilson.edu or visit https://warren-wilson.edu/giving.
To watch the Alma Shippy Memorial Dedication, visit https://www.youtube.com/watch?v=Oz-XavDmiek&t=1s.