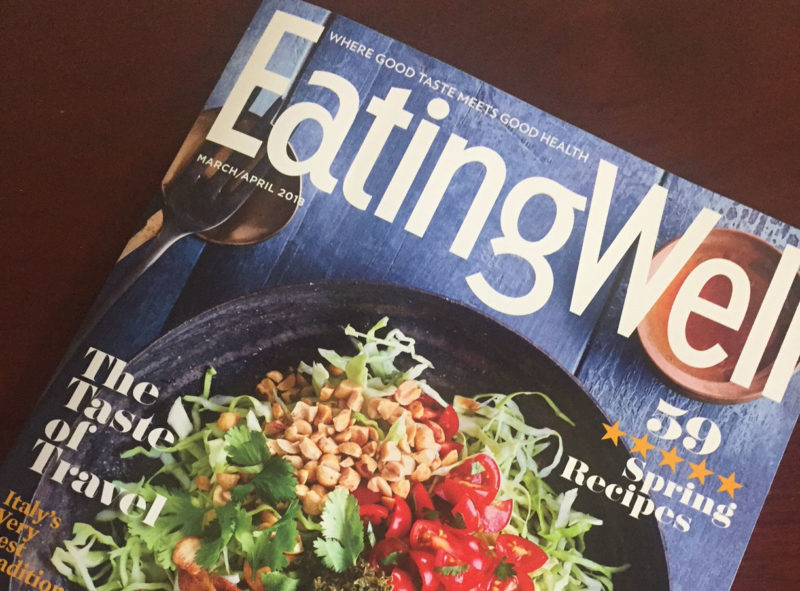 The April 2018 issue of EatingWell Magazine profiled Warren Wilson along with two other schools in a feature on sustainable dining options in higher education.  The feature described the College as getting "an A+ when it comes to greener, better food initiatives."  It went on to describe how WWC's student-run farm produces 45,000 pounds of meat annually.  The College's food service combines farm meat with garden produce and ingredients from local producers to cook-up food that is about a third locally sourced.
In addition to our on-campus food production, Warren Wilson has also committed to the 'Real Food Challenge Commitment.'  The national Real Food Challenge seeks to ensure that by 2020 at least 20 percent of college and university food purchases will be in the category of "real food": local, sustainable, humane, and fair in trade. The Warren Wilson agreement joins our existing Sustainability Commitment and aims for at least 40% real food by 2020 — doubling the national challenge.
The EatingWell article was illustrated with a couple photos of the College's iconic red barn situated in the Swannanoa Valley and framed by the Blue Ridge Mountains.  If you have a chance, pick up a copy and check it out!