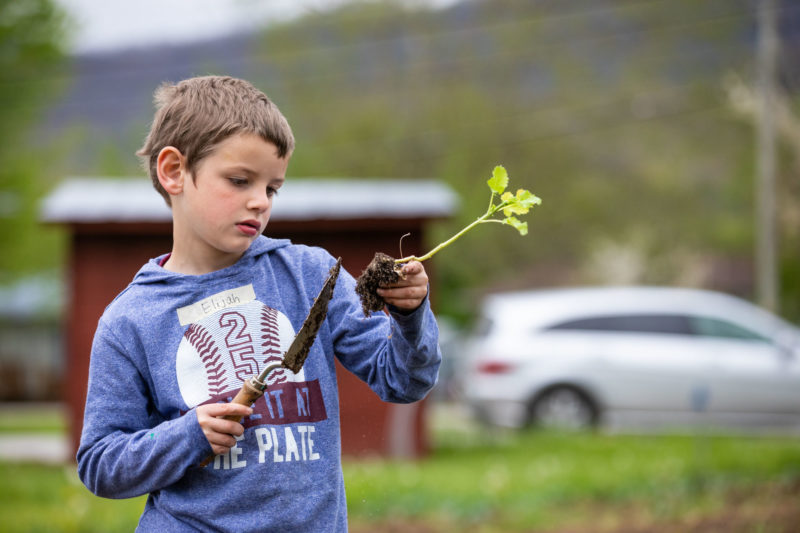 When alumnus Lewis Foote '02 became an agriculture teacher at Buncombe County Community High School (CHS) in 2010, he was happy to learn that he would be working with Warren Wilson College and WD Williams first-graders as part of professor Mallory McDuff's Community Based Environmental Education class. As part of the curriculum, students from all three schools have worked together on the College Farm and Garden, integrating academics, work, and community engagement. Though the program was already four years old when he first came on board, Foote was excited to step in and help grow the partnership, while also growing food for his students.
"The best part is to see how my students step up and bring it to the next level when different members of the community come in and are presented with this challenge. Of course, I also enjoy working with Warren Wilson students. It's been a great way to re-connect and give back," said Foote, who majored in Environmental Studies with a Sustainable Agriculture concentration.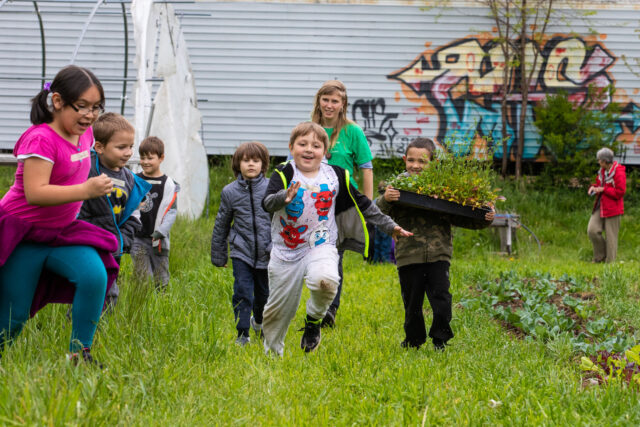 Each year, the partnership incorporates roughly 80 first-graders, 20 high school students and 15 Warren Wilson students, with staff and faculty from all three schools involved. For a program that has lasted 14 years, McDuff is proud of the impact on nearly 1,000 first graders, 250 high school students, and 200 College students, along with the growth and evolution of the curriculum.
"I've had certain students that never really reacted to anything else except this project," Foote said. "It was almost as though they were different people. Not sure if it was having young kids around or the college kids around, but something about it just brought them out of their shells and brought the best out of them."
Rising 11th-grader Josh Huskey said he never thought of himself as someone who would enjoy teaching others, but his experience working with the elementary school students really changed his mind.
"There was a little girl who was so scared to touch the plants and get her hands in the dirt," Huskey said. "She was terrified, but I explained to her that it was okay and that nothing was going to hurt her. She ended up planting more than any of the other kids!"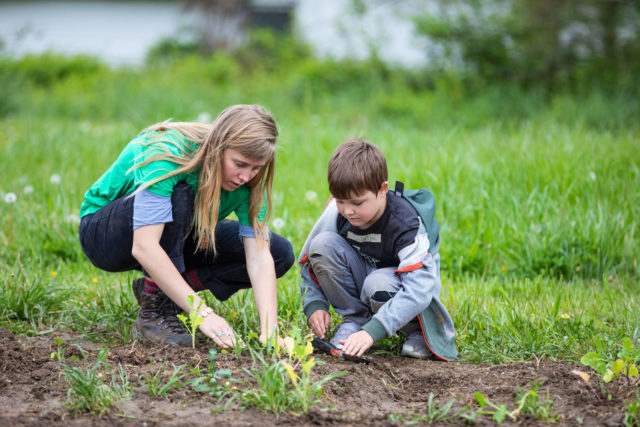 "Foote [and I] are considering doing an Agriculture Day here at school," Huskey continued. "Invite WD Williams students and the college students. Similar to what they do at Warren Wilson."
Huskey said the Warren Wilson students were great to work with and that they did a "mighty fine job." He'd like to participate again next year if given the opportunity and wants to help expand the program at Community High.
"It's a great thing to see," McDuff said. "When you stick with these community partnerships, the community engagement deepens and you see how it grows and evolves."
To learn more about the program, watch this video.