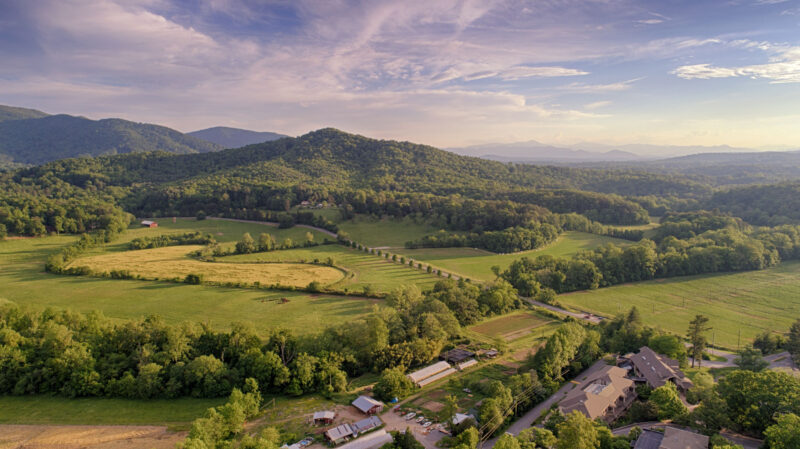 Through outreach programs and land management initiatives, Warren Wilson College has plans to work with farmers and landowners to develop hemp as an economically and ecologically viable crop for Western North Carolina.
Under license of the North Carolina Industrial Hemp Pilot Research Program with N.C. Department of Agriculture and N.C. Industrial Hemp Commission, Warren Wilson College planted its first plot of industrial hemp on college land in July.
This planting is a collaboration with Green Lights Farm, LLC to research the effectiveness of late season, direct seeding of industrial hemp in Western North Carolina.
"This is an exciting development for the college's agricultural program, and for the diversification of agriculture in the region," said Dr. Dave Ellum, Professor and Dean of Land Resources at Warren Wilson College. "Industrial hemp is coming to Western North Carolina, and we have the opportunity to provide incredible student experiences through research and education focused on this sustainable and valuable crop."
Hemp is a crop that has proven useful for building materials, biofuels, fabrics, paper, animal feed, cosmetics, medicines, bioplastics and many other uses.
Research is needed on regionally appropriate varieties, planting methods, harvest methods, processing, lab testing, product development and marketing. Warren Wilson will share the research it does with regional land owners.
Warren Wilson is joining other colleges and universities across the U.S. that are doing industrial hemp research, including NC State University and NC A&T State University.
"Alongside our students we are excited to contribute to the research that is needed, while fulfilling Warren Wilson College's mission and strategic goals," Ellum said. "We can integrate our burgeoning industrial hemp program into work crews or classes across departments, from environmental studies to chemistry, business and Appalachian studies."
To keep up with Warren Wilson College's industrial hemp program and other conservation initiatives, join the Conservation Exchange newsletter at www.warren-wilson.edu/conservation-exchange.