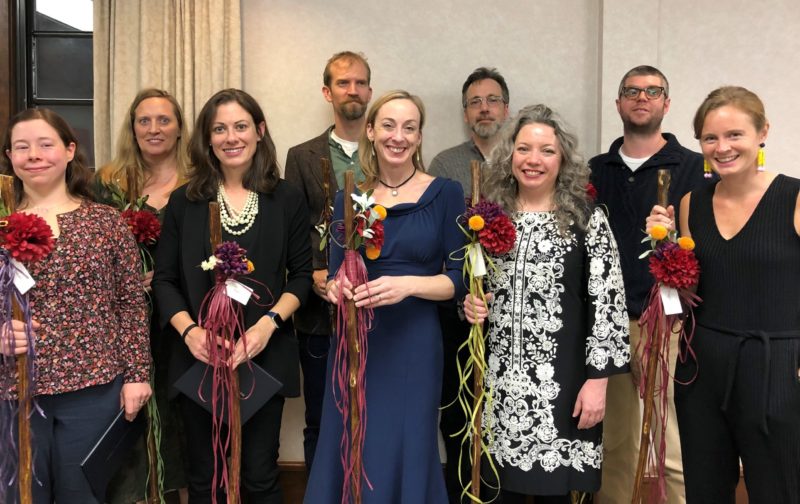 The National Endowment for the Arts recently announced the 36 recipients of its 2020 Fellowships in Creative Writing-Prose. Of the recipients, two are faculty members of the MFA Program for Writers: Danielle Evans and Vanessa Hua, and two are graduates of the program:  Sonya Larson (fiction, 2018) and Karen Olsson (fiction, 2005).
The NEA awards poetry and prose (fiction/creative nonfiction) fellowships in alternating years. In 2019 two of the 35 fellowships went to poetry graduates of the program: Reginald Dwayne Betts (2010) and Jenny Johnson (2011).
"Our program is proud of the achievement of these gifted faculty members and alumnae, and we look forward to the new works their fellowships will foster," said Debra Allbery, director of the MFA Program for Writers at Warren Wilson. "We're also honored by the NEA's consistent recognition and support of the writers in our program: in the past seven years alone, 20 of our faculty and graduates have received NEA fellowships."
Now in its fifth decade, the MFA Program for Writers is the nation's premier low-residency MFA program. The rigorous and highly-selective four-semester graduate program, with study tracks in fiction and poetry, combines 10-day residencies on campus each January and July with five-month nonresident semesters in which students work individually with the country's finest fiction writers and poets.
Nine students graduated from the program in January 2020. They are: Sarah Cypher, Jonathan Hadas Edwards, Sonja Johanson, Steve Lane, Hannah Markos, Erin Osborne, Margaret Ray, Amanda Shaw, and Robert Matthew Taylor.