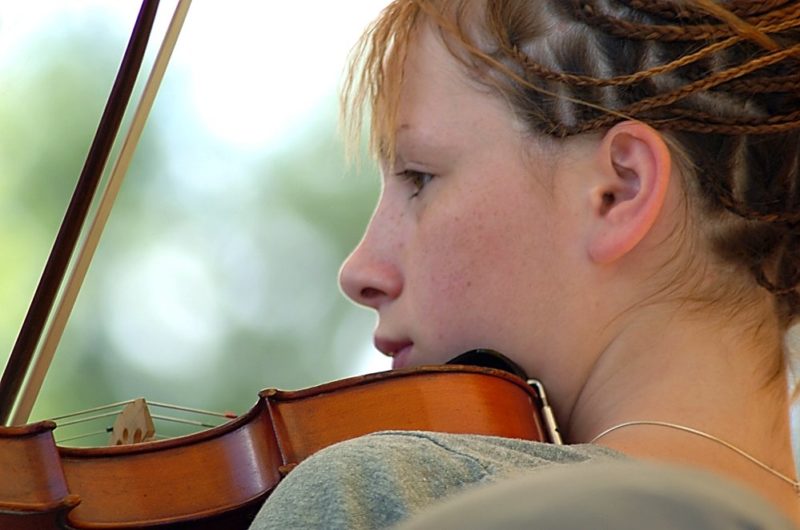 This event has been canceled.
On Saturday, April 18, Warren Wilson College will host Fiddles and Folklife, an annual Appalachian festival and old-time music competition with cash prizes for old-time fiddle, banjo, folksong, flatfooting, and string band. Other activities include old-time music jams, food and craft vendors, folklife demonstrators, and cakewalks. It all takes place 11:30 AM – 5:00 PM at Bryson Gym. This event is free and open to the public, and there is no entry fee to enter the contests.
Registration will be open on Saturday, starting at 11:00 AM. No advance registration is required, and there is no entry fee for the contests.
First-place winners from the previous year may not re-enter the same contest the following year.
For more information: https://www.facebook.com/warrenwilsoncollegemusic/
Schedule
11:30 – Noon Youth Fiddle Showcase
(non-judged performance for fiddlers 7 years-old and younger or those who have been playing for less than two years)
Noon – 1:30 PM Fiddle & Banjo Contests
(youth first)
1:30 – 2:30 PM Ballad & Folksong Contest
2:30 – 4:00 PM Old-Time Stringband Contest
4:00 – 4:30 PM Flatfoot Dance Contest, Banjo Raffle
4:30 Awards
Old-Time String Band
1st place – $300
2nd place – $150
3rd place – $75
Old-Time Fiddle (Adult)
1st place – $75
2nd place – $50
3rd place – $25
Old-Time Banjo (Adult)
1st place – $75
2nd place – $50
3rd place – $25
Youth Old-Time Fiddle (13-17)
1st place – $50
2nd place – $35
3rd place – $20
Youth Old-Time Fiddle (12-under)
1st place – $50
2nd place – $35
3rd place – $20
Youth Old-Time Banjo (17 and under)
1st place – $50
2nd place – $35
3rd place – $20
Folksong
1st place – $50
2nd place – $35
3rd place – $20
Flatfoot Dance
1st place – $50
2nd place – $35
3rd place – $20