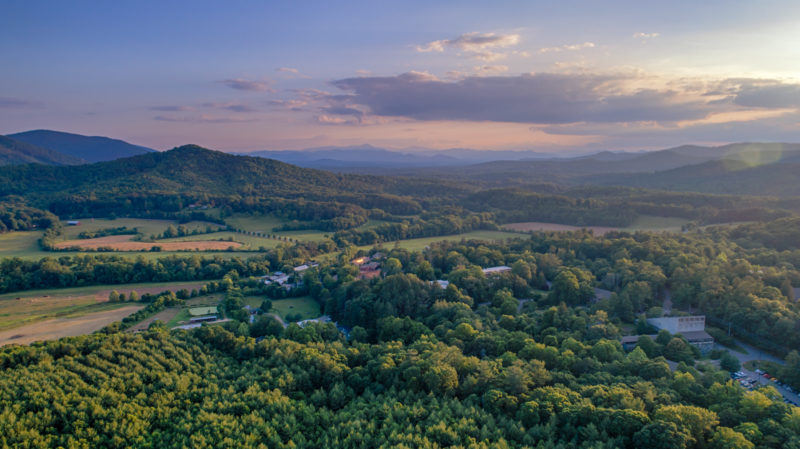 A few years ago, Warren Wilson College students began a conversation about the school's endowment fund management. That conversation led to a Responsible Investment Policy that guided a journey to create an ethical and responsible portfolio that was carbon free, incorporated environmental, social and governance (ESG) criteria across asset classes, and specifically sought out investment managers of color and women-owned investment firms. 
More recently, the school took its proactive endowment fund management approach to the other side of the portfolio and became an active shareholder that utilizes engagement strategies – proxy voting and shareholder resolutions – to engage with companies it has a stake in and to seek better alignment between management and shareholder.
The Intentional Endowments Network (IEN) has issued a new report using Warren Wilson College as a case study to demonstrate that endowments of all sizes can successfully implement strategy to align their investments with institutional mission. 
The case study "Warren Wilson College: Active Ownership in the Endowment," details the school's investment policies, including how the endowment began using shareholder engagement strategies – exercising its ownership stake to ensure that companies are adequately addressing environmental, social, and governance (ESG) risks and opportunities.
As more colleges set ambitious ESG, climate, and racial equity goals for the communities and economy their students enter, few have implemented a shareholder engagement strategy like Warren Wilson College to push the companies they already own to improve their ESG performance. The experience of Warren Wilson's $55 million endowment — a relatively small slice of the over $600 billion in total U.S. higher education endowment assets — shows that the practical barriers to being an active owner can all be overcome.
"The challenges, especially for smaller endowments across IEN's network, are real — limited staff time, access to good data, heavy reliance on commingled funds, and more," said IEN Managing Director Alice DonnaSelva. "But as this case study from Warren Wilson College shows, it is absolutely possible to activate a portfolio and use shareholder engagement tools like proxy voting to better align the incentives of company management with the long-term interests of institutional investors and their beneficiaries."
The case study provides a behind-the-scenes look at the endowment's path to active ownership, as well as how shareholder engagement is complementing Warren Wilson College's other responsible investment strategies, like ensuring racial and gender diversity among the endowment's asset managers, and divesting from fossil fuels. The active ownership process generated key lessons including: establish a multi-stakeholder advisory committee; leverage collaborative shareholder initiatives; strategically make use of separately managed accounts and commingled funds; co-file resolutions with more experienced shareholders; request appropriate proxy voting services.
"Warren Wilson College strives to be a leader in our community and amongst our peers in higher education on issues of sustainability, the environment, and economic and social justice," said Warren Wilson College President Lynn Morton. "As a small college, we have a large positive impact on the world. That's what we're all about."
The range of strategies that endowment fiduciaries are adopting to be good stewards of the resources entrusted to them continue to grow. IEN regularly updates snapshots of over 60 higher education endowments' sustainable, responsible, and mission-aligned investment strategies, and works with leaders like Warren Wilson College to document and share the process of developing and implementing new strategies.