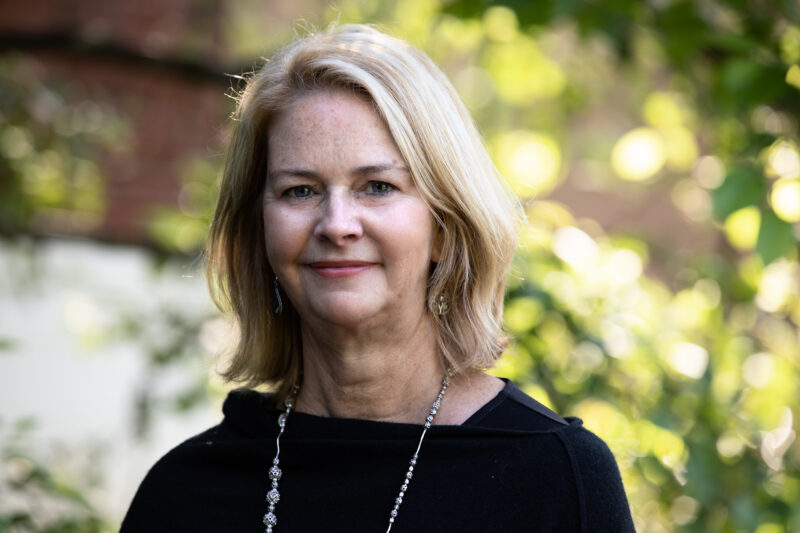 Dr. Lynn Morton, president of Warren Wilson College since July 2017, has announced that she will retire at the end of the academic year. 
In her message to the Warren Wilson community, President Morton expressed her appreciation for the relationships she has built and her deep respect for the exceptional faculty, staff, and students at the College.
"My time at Warren Wilson College has brought me great joy and professional growth," Morton said. "I'm grateful for the many productive working relationships and personal friendships that I have formed, all of which I am sure will endure into the future, as well as for this exceptional community and its positive impact on my life."
President Morton led multiple initiatives to increase undergraduate enrollment, including expanding athletics and entering the process to become a NCAA Division III school. The college introduced two free tuition scholarship programs to offer greater access to a Warren Wilson education (NC Free and Milepost One), fostered relationships with the local community in Asheville, Swannanoa and Black Mountain, as well as regionally and nationally, and had record-breaking fundraising results year-over-year. The college also created a strategic plan that resulted in a new mission statement: "Warren Wilson College's distinctive approach to education intentionally integrates academics, work, and community engagement to cultivate curiosity, empathy, and integrity. We empower graduates to pursue meaningful careers and lead purposeful lives dedicated to a just, equitable, and sustainable world." 
Morton gives credit to the entire community for these achievements. "In the past five years, we have accomplished so much together," she said. "Our forward momentum speaks to this community's resilience, work ethic, and courage. I know that this college can do whatever it puts its mind, heart, and soul to do."
Morton noted that this was an extremely difficult decision that was driven in large part by personal circumstances. The loss of her husband of 42 years, Ric Morton, to cancer last June along with the need to support their grown children and extended family, coupled with the challenges of the pandemic, led her to understand that it was time for the college to select a new leader to take the many strategic initiatives of the past five years forward. Having achieved enrollment growth and increased financial stability in the past five years, the College is in a good position to attract the next leader to take the school to the next level of excellence.
"I cannot overstate what a special place Warren Wilson College is," Morton said. "This is one of nine federally recognized Work Colleges in the U.S. that place a high value on work and career outcomes, community engagement, excellent academics and community. Any leader would be lucky to serve here. I am deeply grateful for the experience."
Lach Zemp, Chair of the Board of Trustees, expressed his appreciation for Dr. Morton.
"During her five years of strategic and focused leadership, Warren Wilson College has not only weathered a host of challenges facing colleges and universities across the country, but has experienced growth in enrollment and strengthening of its core values," Zemp said. "Because of her hard work and achievements, Warren Wilson's place on the landscape of higher education offers students not only an excellent education, but a place for them to instill the values of hard work and community that are much needed in the current environment.  We will sorely miss her."  
Zemp also announced that the Board will begin a search for a new permanent president in the near future, and plans to have the new president on campus by or before the fall semester of 2023. The Board has appointed former Board Chair and alumnus Bill Christy ('79) as interim president to serve until the permanent appointment of a new president.