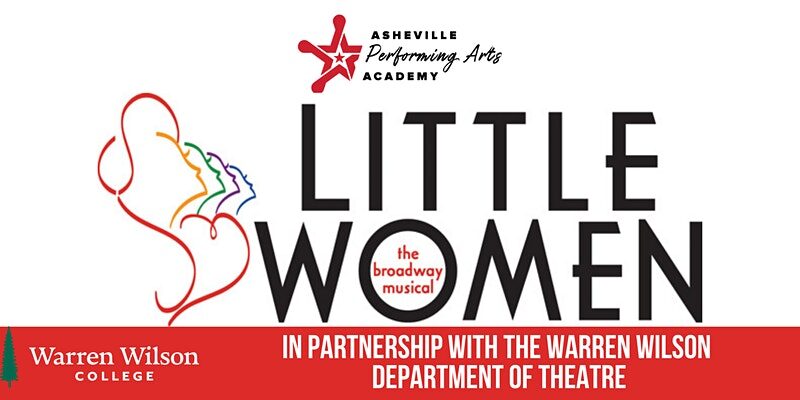 Come see Little Women: The Musical, at Kittredge Theatre this weekend, presented by Warren Wilson College Theatre and the Asheville Performing Arts Academy.
The Warren Wilson Theatre Crew supported all technical aspects of the production, including sets, costumes, sound and lighting. Students were provided with illustrations and mood boards by the director, and they worked from these images and their own knowledge to create a beautiful and historically accurate set and full collection of costumes. The crew repaired, repainted and built scenic elements to fit the design brief, including a stairway, pianoforte and vintage trunks reinforced for the actors to stand on. Costuming the cast involved "pulling" a large collection of pieces, working with a color palette for each actor, several alterations to hems and waistlines, and repairs to vintage lace and other complex sewing work. The crew designed and will run lighting and move set pieces, as well as operate concessions for all shows.
Watch a promo of the production here.
Show Dates: 
April 21, 22, and 23 at 7:30 pm
April 23 and 24 at 3 pm