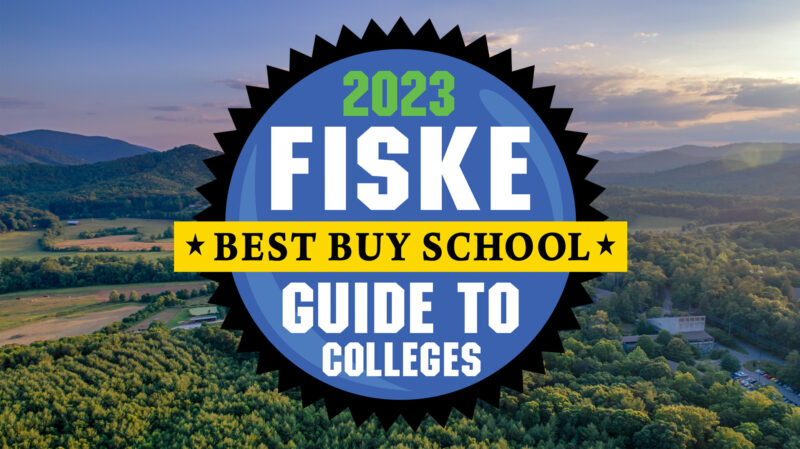 Choosing which college to attend can be a daunting task for prospective students, but college rankings help students and parents decide which is the best fit. Warren Wilson College has been recognized by many publications this year as a top school for the value of its education, support of its students, and dedication to its core values.
The Fiske Guide to Colleges named Warren Wilson one of only 20 "Best Buy" Colleges for the 17th year in a row for the College's "outstanding educational value as determined by academic quality in relation to the net cost of attendance." Every year, the Fiske Guide chooses only 10 public and 10 private colleges and universities for this distinction.
The Fiske Guide attributed its evaluation to Warren Wilson's unique combination of academics, work program, and community engagement requirements. In writing about Warren Wilson, the Fiske Guide notes "[It's] roots in the culture of Appalachia combine with a strong international and social justice orientation to give Warren Wilson its distinctive flavor."
The College's dedication to community service has been recognized again by Washington Monthly, this time placing Warren Wilson at number 2 for service. Because Warren Wilson is a community engaged college, students work with community partners on a wide variety of projects for over 50,000 hours yearly. This Fall Break, for example, students will be building tiny houses with BeLoved Asheville as well as working with Bounty and Soul on several food security and local foods projects.
U.S. News and World Report named Warren Wilson one of the Top Performers on Social Mobility for its work ensuring the success of economically disadvantaged students. "Some colleges are more successful than others at advancing social mobility by enrolling and graduating large proportions of disadvantaged students awarded with Pell Grants," U.S. News said of the rankings.
Under Warren Wilson's NC Free Tuition plan, for example, new residential North Carolina undergraduate students who qualify for federal aid can receive the remainder of their tuition free through Warren Wilson College scholarships, need-based grants, and the unique work grant. By advancing programs such as NC Free, the College works to bridge the financial gap for students.
And finally, Asheville, just a ten-minute drive from Warren Wilson, was ranked number nine on University Business's 50 best small college areas to live and study. Bringing mountain and city life together, Asheville offers students countless opportunities for growth, entertainment, and education through its numerous coffee shops, museums, music and art venues, biodiversity, outdoor activities, and stunning mountain views.