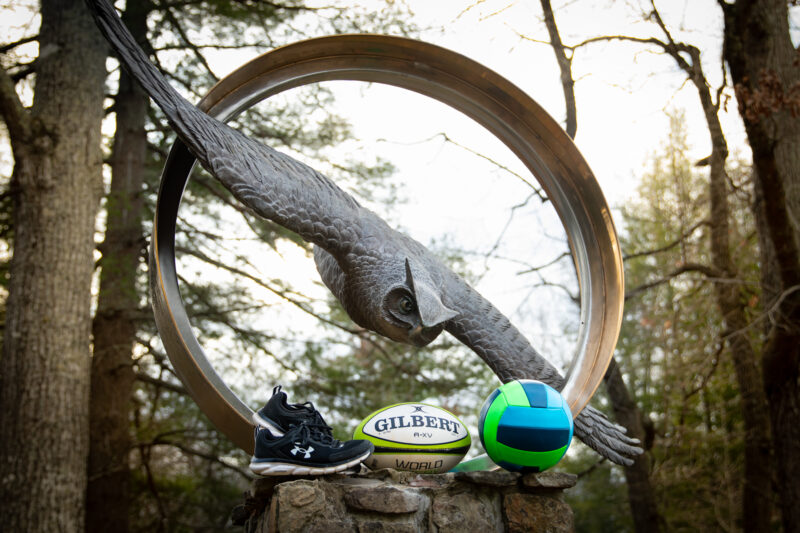 Warren Wilson College has announced that it will add four new athletic programs— women's rugby, men's volleyball and women's and men's track and field.
These new varsity sport offerings coincide with the athletic department's recent acceptance of membership to The Coast-To-Coast Athletic Conference (C2C), marking a key component of moving through the NCAA Division III Provisional Membership process. Warren Wilson entered the NCAA Division III membership process in 2020, and began competing during the 2020-2021 academic year. 
The C2C Athletic conference offered unanimous support for Warren Wilson to become the eighth core member in 2022, paired with the recent decision to add women's volleyball to the Owls lineup.  With this new expansion as the backdrop, Warren Wilson Athletics is currently on pace to become a full NCAA Division III member for the 2024-2025 academic and competitive cycle.  
The new programs will also help increase enrollment and retention. Warren Wilson currently has approximately 150 student-athletes, and the school aims to increase that number with the new teams.
"The addition of these three sports will increase opportunities for a diverse population of student-athletes to continue to compete in the sports they love while pursuing their education," said Robin Davis, the Director of Athletics at Warren Wilson. "I could not be more excited with the growth and energy among our department, coaching staff, and student-athletes."
Women's rugby and men's volleyball will begin competition in Fall 2023. Women and men's track and field will compete fully in Spring 2025.
Interim President Bill Christy, along with the support of the college's senior leadership team approved the addition.
"We're very excited to announce the addition of women's rugby, men's volleyball and men's and women's track & field to Warren Wilson's varsity offerings," said Interim President of Warren Wilson Bill Christy. "After thorough review of the detailed projections, we agreed that these new athletic offerings will serve to increase vibrancy and opportunity for advancement to our campus community as well as continuing our efforts to increase enrollment." 
The new programs join Warren Wilson College's other varsity teams including men's and women's basketball, cross country, cycling, lacrosse, soccer, swimming, and women's volleyball. Warren Wilson also has active club sports, as well as intramural sports and outdoor programs.
Students who are interested in the new programs should apply to Warren Wilson College at warren-wilson.edu/apply, and indicate which sport interests them.