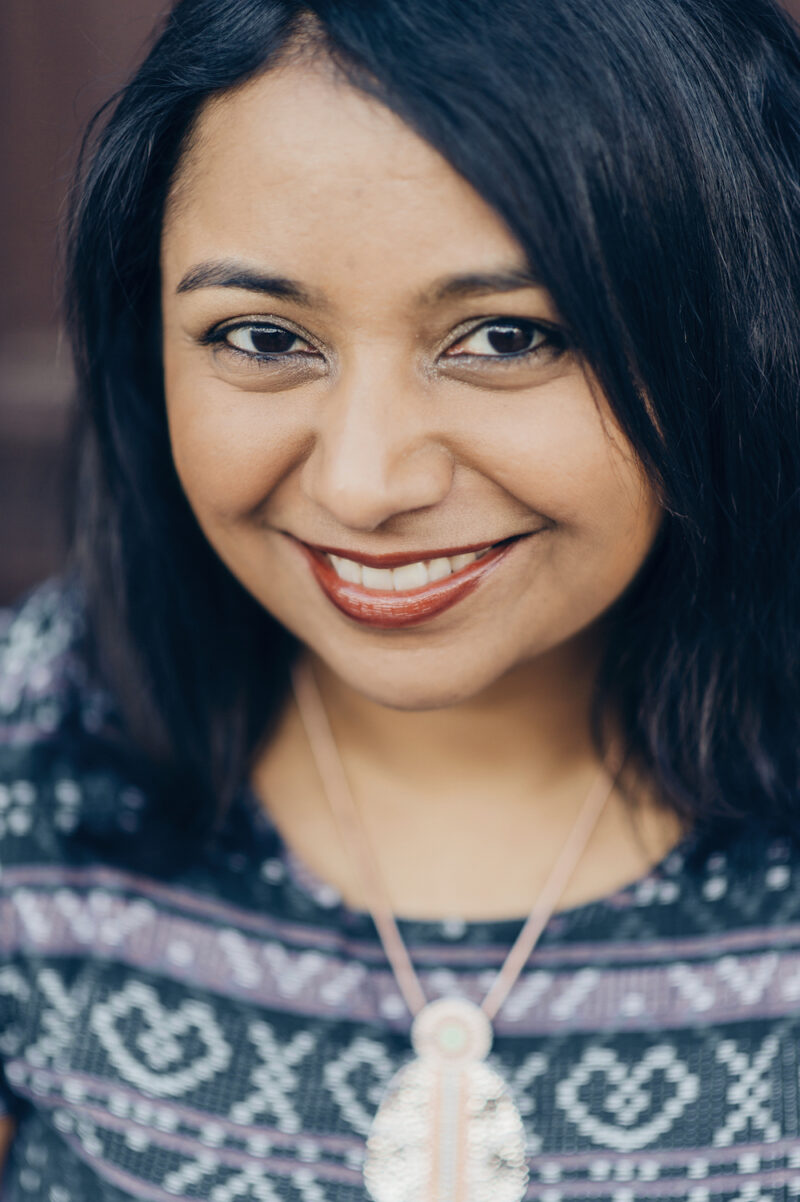 Following an extensive and highly competitive national search, Warren Wilson College has announced the appointment of Dr. Rita Banerjee as the next director of the MFA Program for Writers and assistant professor of creative writing.
The MFA Program for Writers is a rigorous and highly-selective four-semester graduate program that is consistently ranked as one of the most prestigious low-residency MFA in creative writing programs in the country. Faculty and alumni include Nobel, Pulitzer, and National Book Award winners, national and state poet laureates, and NEA, Guggenheim, Fulbright and MacArthur fellows.
Banerjee brings extensive experience to the position. She is an award-winning writer herself, and has previously served as director of MFA programs at two other schools. 
"I am honored to join Warren Wilson as the new director of the MFA Program for Writers, which has such an illustrious history and has launched the careers of so many talented writers worldwide, and which offers a vibrant, world-class education focused on artistry, rigor, community, and the possibilities of the imagination," Banerjee said.
Banerjee holds an MFA in Creative Writing from the University of Washington and a Ph.D. in Comparative Literature from Harvard University. She has served as director of MFA programs at Vermont College of Fine Arts and Long Island University. She is co-founder and executive creative director of the Cambridge Writers' Workshop, which was founded at Harvard University, an editor-at-large of the "South Asian Avant-Garde," and she served as interim executive director of Kundiman, a national organization dedicated to the creation and cultivation of Asian American creative writing. 
Her extensive teaching experience spans creative writing (including poetry, fiction and creative nonfiction), literature, publishing, and foreign languages in graduate, undergraduate, and community workshop settings in the U.S. and abroad. 
"Dr. Banerjee's extensive scholarly and creative accomplishments, combined with her demonstrated administrative expertise make her a perfect fit for this world-class, nationally ranked program," said Dr. Jay Roberts, provost and dean of the faculty at Warren Wilson. "I am confident the MFA Program for Writers is in good hands, and we are excited to watch its continued development under her leadership."
Banerjee is the author of the poetry collections "Echo in Four Beats," which was named one of Book Riot's "Must-Read Poetic Voices of Split This Rock 2018," and "Cracklers at Night." She is also editor of "CREDO: An Anthology of Manifestos and Sourcebook for Creative Writing" and author of the novella "A Night with Kali." She received a 2021-2022 Creation Grant from the Vermont Arts Council for her new memoir and manifesto "Merchants of Cool: How Female Cool Could Not Be Sold," and one of the opening chapters of this new memoir, "Birth of Cool" was a Notable Essay in the 2020 "Best American Essays."
"Rita is an accomplished writer-scholar, a committed teacher and mentor, and an expert administrator," said Christie Kitano, a MFA poetry faculty member who served on the search committee. "The MFA is a storied program with deeply held roots and traditions, so it was difficult to imagine finding a new director who would maintain the program's core values while simultaneously envisioning new possibilities. Luckily, Rita immediately stood out as uniquely skilled and prepared to take on this responsibility. She commands the right combination of expertise, imagination, and vision to lead the program into the future."
Banerjee's appointment follows the retirement of the current director of the MFA Program for Writers Debra Allbery, who has held the position for the past 14 years. Allbery will continue serving during a transitional time, when she will mentor Banerjee leading toward the June 2023 residency when Banerjee's directorship will begin. 
"We are proud to welcome Rita into our community and look forward to working with her," said Dr. Paula Garrett, the chair of the English department at Warren Wilson College. "We are also  grateful for Deb Allbery's continued leadership, and so appreciate her mentoring of Rita in this transitional time. We anticipate a great future for the MFA, both continuing its great traditions and welcoming changes as the field itself is changing."