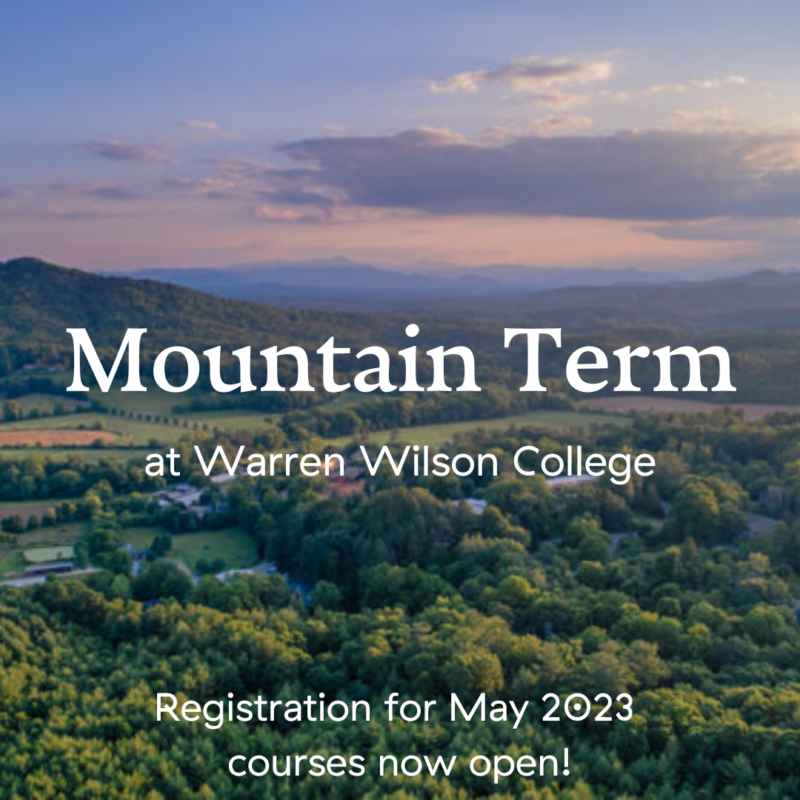 Warren Wilson College is pleased to announce the launch of Mountain Term, a program for lifelong learners from the Asheville region and beyond. Mountain Term will run from May to June, and will include week-long courses on our beautiful campus in Asheville as well as a traveling worldwide course to Scotland.
Mountain Term courses are now open! These are week-long intensive courses for adults, taught by Warren Wilson faculty on our beautiful campus. Topics include creative writing, blacksmithing, Appalachian studies, fiber arts, and fine woodworking. The priority registration deadline is April 15th, but courses may fill earlier. See the courses and register here
These courses highlight the unique magic of Warren Wilson College, which has been a hub of experiential learning since its founding as the Asheville Farm School in 1894.
Adults of all ages (18+) are encouraged to apply.
Contact:
Anna Welton
Associate Dean of Community & Global Engagement