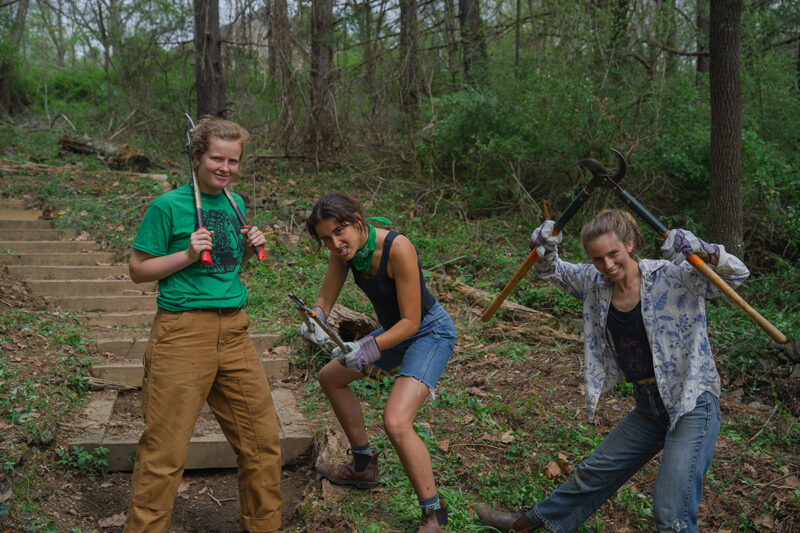 Recently more than 350 faculty, staff and students gathered for one of Warren Wilson's most special traditions—Work Day.
Work Day has been happening at Warren Wilson College for more than 100 years. It's a day when the community pauses all academic programming and comes together to improve campus.
"It is the best day of the year," said Associate Director of Work Shannon McNair. "It's like 100+ years of tradition, and the fact that we're able to carry it through with this much excitement and enthusiasm is so great. I love it. It brings me joy."
This Work Day, participants tackled 16 projects today including cleaning up two miles of the River Trail, working on the dye garden, clearing land for an art garden installation, washing windows, cataloging a library collection, and painting a mural.
Work Day serves as a celebration of work, which is special to Warren Wilson as one of nine work colleges in the country where all residential students are required to work on campus.
"I came to Warren Wilson for its work program, because I believe education should be experiential, and it should be fun, and you should be working with your hands and your feet and your brain all together. It's a holistic experience, to me, how education should be at least," said Billie Salvucci, a sophomore at Warren Wilson College. "Having Work Day highlights the importance of community and experiential learning in a Work College. It's not just work, it's fun and community."