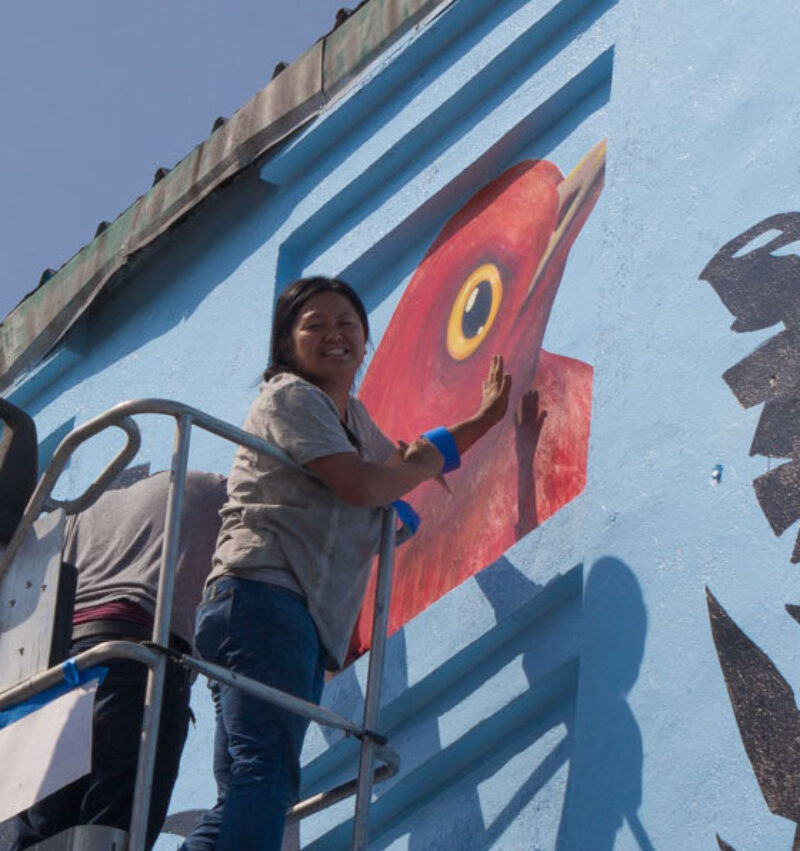 A message from Dr. Jay Roberts, Provost and Dean of the Faculty:
Dear Community,
I am writing today to let you know that our dear colleague Lara Nguyen passed away on Monday. For all of us who knew and worked with Lara, this is difficult news to share. Many in this community know Lara much better than I but I can say that the few years I had the privilege to work with and get to know Lara gave me a profound appreciation for her many gifts and talents. For now, I simply want to share one of the last emails Lara sent to Bill Christy upon learning that she was approved to the rank of Full Professor at the May Board meeting.
She wrote:  "…I believe there will be a new era, where all the good WWC has been known for will be resurrected, but with a forward motion that will be undeniable and attractive to humans that believe in being, but absolutely love the doing, so it doesn't feel like work- it feels like building a life…"
Lara most certainly built a life here at Warren Wilson. Not just for herself and her family but for all the students in her classes, all the faculty and staff she served alongside, and many in the surrounding community that experienced her radiant presence and her art. Lara was, in so many ways, LIFE in its fullest expression. While her physical presence amongst us will be missed, I know that her optimism, her generosity, her creativity, her compassion, and her love will stay animated in this place and in our hearts.
We will certainly have multiple occasions in the coming days, weeks, and months to recognize and celebrate Lara's life and incredible contributions to this community. Please also know that Shannon Spencer, College Chaplain, is available should you wish to, in her words, "take a walk, hold a space, pray, or simply just listen to stories." More information will be forthcoming once we have an opportunity to coordinate with the family.
Sincerely,
Jay
A celebration of life will be held in the Devries Athletic Center on June 24 from 1-5pm. There will be food, beverages, music and artsy activities in her honor. Though this is an open house event, the family asks you to RSVP by June 17 so they can accommodate all who wish to attend.
RSVP here
.
In memorial of Lara: