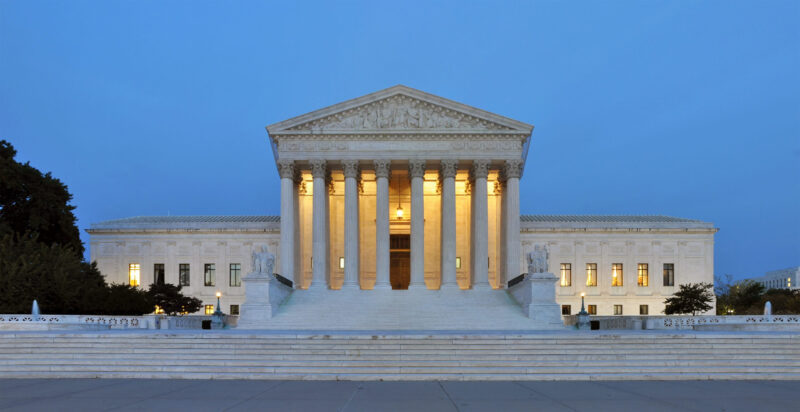 Today the U.S. Supreme Court struck down affirmative action. The ruling is expected to have wide-ranging effects on admission and financial aid at colleges and universities, including private institutions like Warren Wilson College. My fear is that this decision will reduce opportunity, undervalue potential, and slow progress toward the country we aspire to be.
The Supreme Court's majority opinion, offered by Chief Justice Roberts, notes that race-based admission programs at Harvard University and the University of North Carolina at Chapel HIll violate the Equal Protection Clause of the Fourteenth Amendment. A dissenting opinion offered by Justice Sotomayor states that with the decision "the Court cements a superficial rule of colorblindness as a constitutional principle in an endemically segregated society where race has always mattered and continues to matter."
While we have yet to understand the practical implications of the ruling, I want to remind everyone that our admissions process is a personal one—like our education. We admit individuals, one at a time, which means that we are sensitive to their circumstances, talents, and interests. At Warren Wilson we are about inclusion, not exclusion.
Our College was founded on the democratic value of access to opportunity combined with hard work. From our long history of including those who have been excluded, we have witnessed the transformative power of learning from different life experiences and standpoints. We have not always gotten it right, but I invite you to learn from our missteps, to speak up and act when there is a process or a practice we can improve, and to move forward with me. Even in light of the Court's decision today, we will continue to center diversity, equity, inclusion, and belonging. Like our nation, we too are a work in progress.
In the past months we launched the Diversity, Equity, Inclusion, and Belonging (DEIB) Working Group of the Board of Trustees. The Staff Liaison Group finalized its collaboration with the Southern Equity Collective, producing an equity assessment and roadmap, and our Wilson Inclusion Diversity and Equity (WIDE) Office advanced its agenda. These efforts will continue to yield better results as we infuse diversity, equity, and inclusion into our departments, curriculum, and daily practices. Soon I will announce a new institutional initiative to ensure just that.
So much good work awaits. We will not abandon our commitment to create an environment that embraces diversity as a fundamental strength for learning and the common good. Our College is "dedicated to a just, equitable, and sustainable world." Let us stand united in pursuit of our mission.
Damián J. Fernández
President, Warren Wilson College