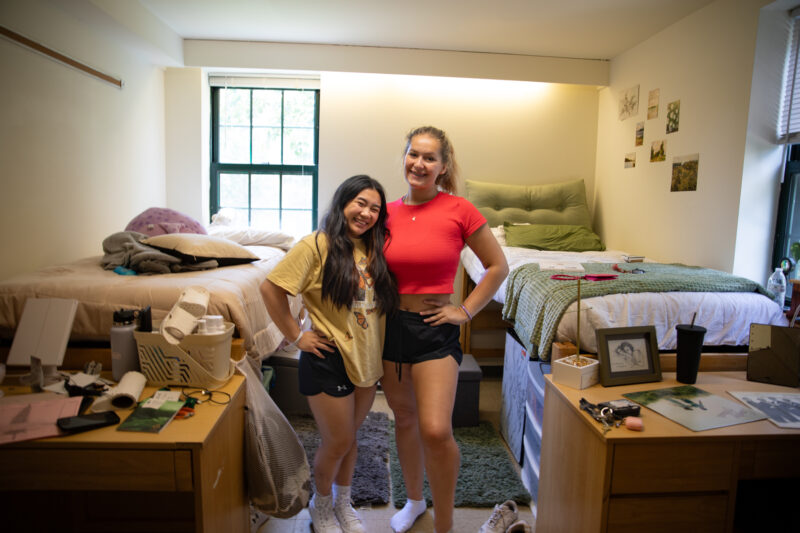 Welcome Class of 2027 and all of our transfer and international students! 240 new students (200 first-year and 40 transfer) are moving to campus this week.
Our incoming class represents 34 states and six countries. They have an average high school GPA of 3.64. The most popular name is Zoey—spelled four different ways! Nearly half listed an Environmental Studies field as one of their intended majors.
Check out a few photos below.