For Johnelle Causwell '03, her time at Warren Wilson College was a study abroad trip. The native of Kingston, Jamaica, found "a different way of life and a different way of thinking" studying Economics and Political Science at Warren Wilson "that really made me more open-minded," she said. The openness and curiosity she gained directly serve her in her career, forming cross-cultural relationships with aspiring international leaders.
As the Citizen Diplomacy Program Director for International House in Charlotte, North Carolina, Causwell administers a U.S. Department of State initiative to host delegations of young leaders from around the world so they can exchange ideas and perspectives with Americans. Her program hosts diverse groups, from Mexican law enforcement officers and Caribbean entrepreneurs to Kyrgyzstani human rights activists. Since the State Department started the program 80 years ago, more than 500 participants have gone on to become heads of state in their countries.
"Influential folks come through our program and meet real  Americans. We facilitate professional networking sessions, as well as opportunities to sit down and have dinners with families. We try to spotlight our local communities, not just the American government," Causwell said. "With the current administration trying to build walls, our program is more important than ever because it is designed to build bridges of understanding ."
She often hosts visitors who harbor stereotypes of Americans as aloof and patronizing. Her favorite part of the job is helping break those perceptions. "I love to see the 'aha light' come on when they realize Americans are welcoming and friendly," she says.
When not hosting delegations, Causwell sits on the Board of Directors for the Charlotte Chamber of Commerce and serves as the Vice Chair of the Charlotte International Cabinet, advising the mayor and city council on international issues.
Despite her busy schedule, Causwell stays in close touch with many of her friends and professors from college and drives up to the mountains to visit campus in a car that sports a WWC bumper sticker.
"I still am very connected to Warren Wilson," she said. "It's definitely a part of my life that I'm very proud of. It gave me a great foundation for this career path."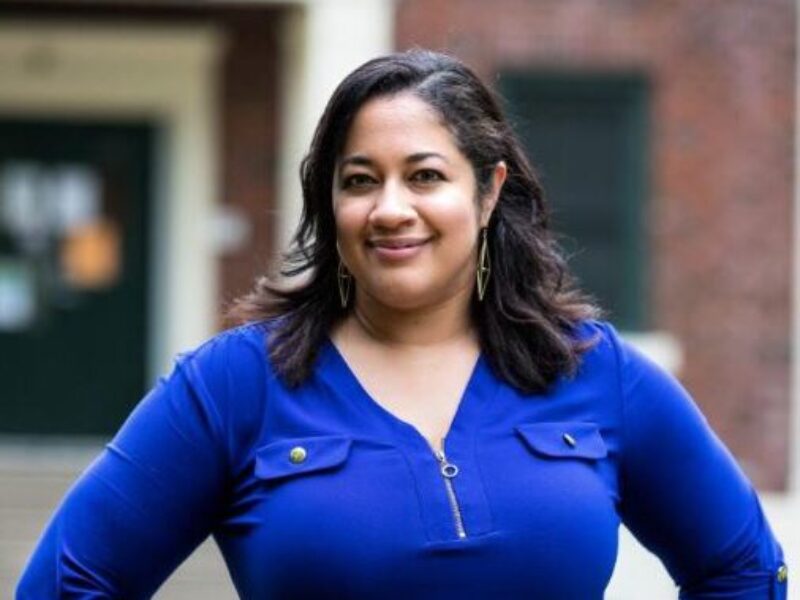 Fast Facts
Profession

Program Director

Major

Economics and Political Science