Reginald Dwayne Betts MFA '10
When Reginald Dwayne Betts MFA '10 was incarcerated, a book radically changed his life.
"Somebody whose name I didn't know, another prisoner, laid The Black Poets, an anthology of poems edited by Dudley Randall, under my cell door," Betts said. "It introduced me to poetry in a real way. It introduced me to the poetry of Etheridge Knight, who had spent time in prison and was writing about prison, and so it also introduced me to my subject matter. It allowed me to get some meaning out of the thing that haunts me."
Now a Yale-trained lawyer, published poet, and recipient of the prestigious MacArthur "Genius" Fellowship, Betts is on a mission to bring the transformational power of books to incarcerated people across the U.S. As the founder of the nonprofit organization Freedom Reads, he builds libraries in prisons.
The group's name comes from the notion that "freedom begins with a book," which is their tagline. The libraries are beautifully designed 41-inch curving structures that allow prisoners to access books on both sides. Consisting of a specially curated collection of 500 books, the libraries are purposefully located in housing units where people in prison spend guaranteed time and where there aren't barriers to access.
"We're the first organization actually trying to build a physical structure inside of prisons to add dignity, to add beauty, to affirm the fact that books matter and that books can help transform people's lives," Betts said.
Collaborating closely with the Department of Corrections and the adults and children who are incarcerated has its challenges. At any given time, the organization is working with dozens of prisons in multiple states, talking with all of the stakeholders, working with fabricators, and building the modules. So far, they have donated 30,000 books to prisoners across the U.S., and they also organize author visits and book circles in prisons and juvenile detention facilities.
All of Betts' work as a poet, lawyer, advocate, and the founder of Freedom Reads is informed by his years spent in a maximum security prison after being tried as an adult for a carjacking at the age of 16. After leaving prison, Betts earned a bachelor's degree from the University of Maryland and an MFA in Poetry from Warren Wilson College. He published multiple collections of poetry, and then decided to go into legal advocacy and work toward a Ph.D. from Yale Law School.
Before he published books and pursued the doctorate, though, he said his experience at Warren Wilson influenced his path in many ways. Awarded a Holden Fellowship, he was able to attend for free.
"My trajectory as a writer so much maps onto my trajectory as a man in the world and as a father. Warren Wilson was important for a lot of those things, and even for the mistakes I made. Warren Wilson was an important part of me resolving and learning to deal with some of those things."
Betts was one of 25 recipients of the $625,000 MacArthur "Genius" Fellowship in 2021.
"I'm fortunate. When I got the award, I was already deeply invested in moving forward as an artist and where I wanted to go as the leader of a nonprofit organization that's thinking differently about incarceration and literature and literacy and the intersection of the three."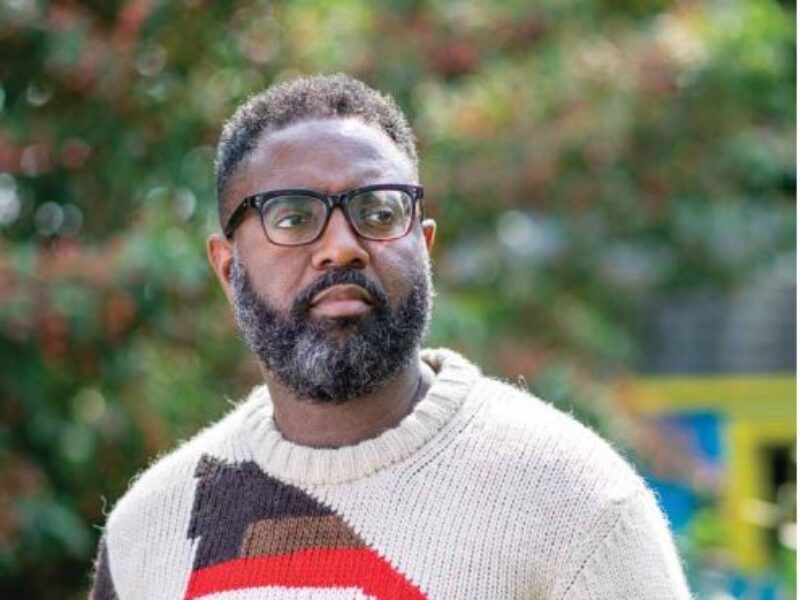 Fast Facts
Profession

Poet, Lawyer, Founder

Major

MFA in Poetry