Jay Edidin '04 has found national success as a writer and editor, working across multiple media formats, genres, and disciplines. But as diverse as his work has been, it all comes down to one practice: telling stories.
"Ultimately, stories are how we interact with the world," Edidin said. "They're the difference between knowledge and understanding. They are how we position ourselves and how we locate ourselves relative to other people, relative to the world. They're how we understand things that we haven't necessarily come into direct contact with. They're critical elements of both personal and cultural cartography."
And Edidin would know. Known as Rachel Edidin formerly, his personal cartography of gender transition later in life has played out in a very public context, deeply informing his work, and serving as
the subject matter of his TEDx talk and many national articles.
"In the context of publicly visible work, transition is not exactly a stealth process," he said. "I still have publications attached to my given name, because I feel that, having specifically worked presenting as a woman in a really, really sexist industry, I don't want to erase the work I did in that context."
Edidin has worked as a writer and editor primarily in the comic book industry, contributing to dozens of franchises from Dark Horse's Finder to Marvel's Thor. With Miles Stokes '04, Edidin is also Co-Host of the popular podcast Jay and Miles X-Plain the X-Men, which has over 20,000 listeners. His reporting, opinion writing, and fiction about comics, art, politics, and pop culture have appeared in dozens of national publications, from WIRED to SYFY WIRE. His investigative reporting for BuzzFeed about sexual harassment in the comics industry was one of the change-making breaking news stories of the #MeToo movement.
Representation and visibility for marginalized groups are a large part of Edidin's motivation for telling the stories he tells. "You've got to make beautiful books for kids, because they'll look at the world and say, 'Why isn't it like that?' And then they'll grow up and become revolutionaries," Edidin said, paraphrasing a Tony Millionaire quotation. "And I think that's true for adults, too. As powerful as imaginations are, I think you've got to feed them. You've got to show people the worlds that can be built so that they are able to map their roots to them."
At Warren Wilson, Edidin worked on the Writing Center Crew, ultimately serving as the Senior Crew Leader. After he graduated, he became Warren Wilson's first Writing Center Director. "So much of my ethics and approach as an editor comes from that Writing Center background. And so much of my approach to institutions comes from the subversive empowerment perspective I gained there," Edidin said. "I feel like it really crystallized a lot of my professional politics."
Edidin is currently earning a master's degree in Human Rights at John Jay College of Criminal Justice, City University of New York (CUNY). His thesis deals with disability rights and is an oral history of the Autistic Self Advocacy Network.
Additionally, Edidin is currently working full time across several writing and editing projects, co-hosting the X-Men podcast, and writing for The Imagine Neighborhood, a children's podcast that teaches emotional resilience skills. With children out of school during the pandemic, The Imagine Neighborhood exploded in popularity and won an American Library Association award. Edidin is excited to bring topics like autism, discrimination, and gender identity to children's programming.
"It's stuff that I really wish had been around, just in terms of public conversation, when I was a kid," Edidin said. "The rate at which that conversation has accelerated just over the past decade is heartening, and really exciting! But there's definitely a tinge of regret in there, in the sense that we're making the tools that we wish we had had."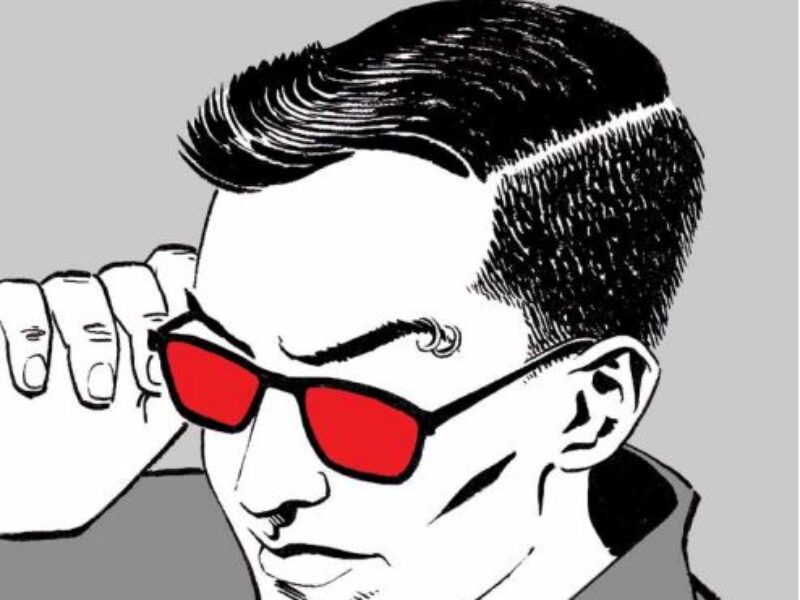 Fast Facts
Profession

Writer, Editor, Podcaster

Major

English Honors

Work Crew

Writing Studio