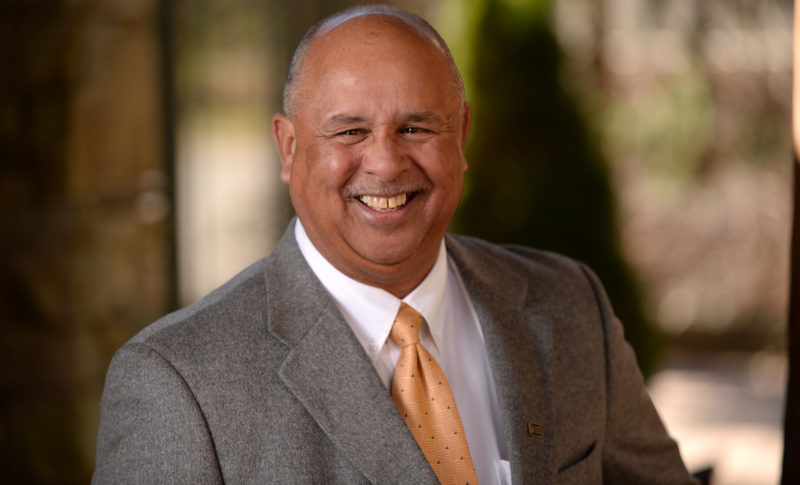 Discuss the Warren Wilson College pool with Rodney Lytle, and he will break into one of his famous stories. In this case, Lytle doesn't discuss a College president or one of the countless students he has influenced. For him, the pool is about his children.
"My children were raised in the pool," said Lytle, the College's alumni ambassador and retired alumni relations director. "Swimming and learning to swim, every last one of them did it in that pool. We had so many birthday parties there."
The pool closed in 2014, and renovations are nearing completion. Part of the project includes a new exterior structure. Like the rest of the Swannanoa Valley, Lytle has been looking forward to the pool reopening. But he now has a more significant reason to be excited. Last month, the College's Board of Trustees passed a resolution to name the new facility the Rodney Lytle '73 Pool.
"I was stunned," Lytle acknowledged about having the pool named in his honor. "I'm so humbly honored. It's very unusual because, usually, the person who pays for the naming of a building puts their own name on it. For this to be an anonymous person or persons is incredible, and I have to say thank you. I am very grateful."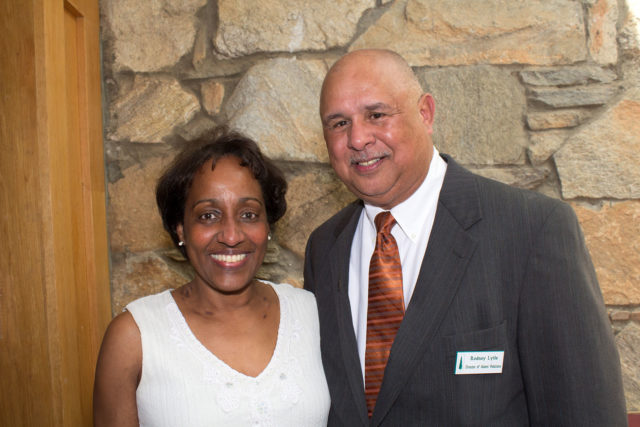 In 1969, Lytle enrolled at Warren Wilson College and started on a path toward a sociology degree. He was a star basketball player and eventually met his wife, Sharon, because of a campus event. He started working at the College after graduating in 1973. For the last 44 years, he has watched new buildings rise and take on the names of his friends and people he considers to be family.
"All of these people are icons on this campus. I am joining a legacy of people who have served well and been a part of this community. They all continue to live on in the memories of a lot of people," Lytle said.
Perhaps most fitting about naming the pool after Lytle is its proximity to the DeVries Athletic Center. In fact, the buildings are connected, much like Lytle was to the Center's namesake.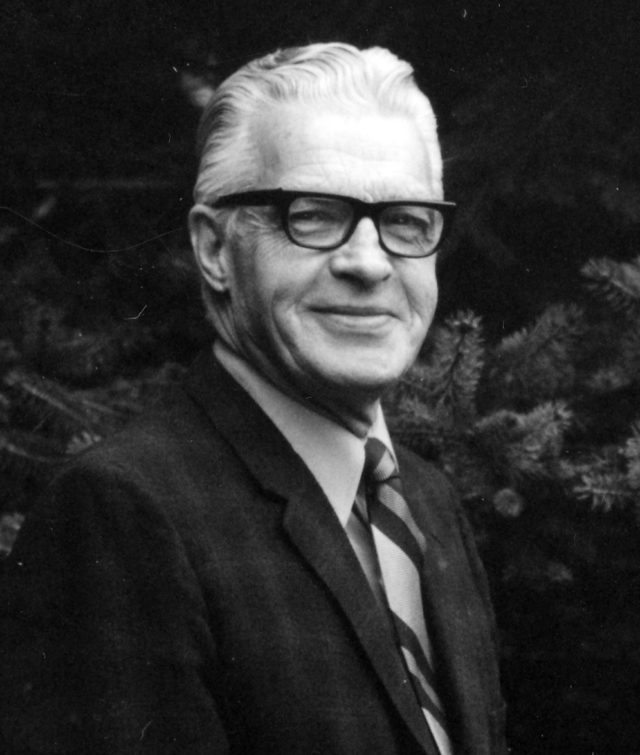 "I knew Coach [Sam] DeVries as well as most. He was one of the first individuals to invite me to the Warren Wilson Presbyterian Church. He asked me to sit beside him one Sunday. I became a member of that church, joined the choir and served it well. From a sense of kinship, Sam DeVries became a surrogate parent to me after my father died in 1973," Lytle explained.
DeVries and Lytle were part of the inaugural class of the Warren Wilson College Athletics Hall of Fame.
"When I was first hired by the College, my first job was working under Coach DeVries' leadership and mentorship. Every day, I reported to Sam for a solid year. He taught me to get to work before everyone and be the last one to leave. No matter what, you get the job done. His legacy, to me, is that you work hard. When it's all said and done, people will remember you – whether it's through a building or a conversation," Lytle revealed.
In February, the Buncombe County Board of Commissioners approved $300,000 for the pool's renovations and new building. USDA funding covered $200,000. A private, anonymous donor provided the rest of the money for the project. The Warren Wilson College Board of Trustees approved naming the facility after Lytle at the request of the anonymous donor.
"I hope it means my family can go swim at the pool for free," Lytle joked.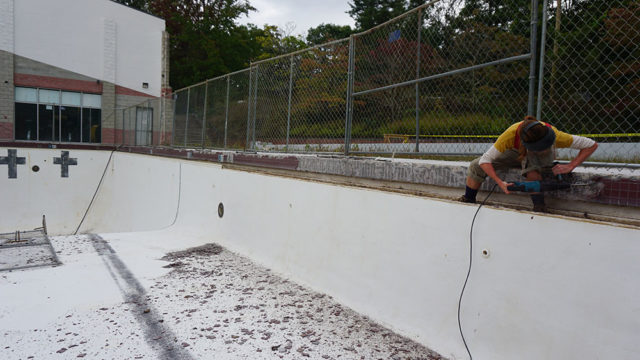 The new Rodney Lytle '73 Pool was slated to open in October. The College contracted an engineering firm to review the plans before building commenced. The analysis resulted in recommended enhancements to the foundation of the pool's new building. That work has pushed the project back a few months, and the grand opening is expected early next year, according to Vice President for Administration and Finance Scott McKinney.
Warren Wilson College Swimming Coach Elle Grier is actively working on schedules and expects the pool to have "plenty of open hours" – from early in the morning to late in the evening. Monthly, six-month and annual memberships will be available. Unlike the past, the new memberships will provide access to the full gym, including exercise equipment and the pool.
When Warren Wilson College celebrates the opening, Lytle will be there surrounded by friends, family and a multitude of grateful students, alumni and co-workers.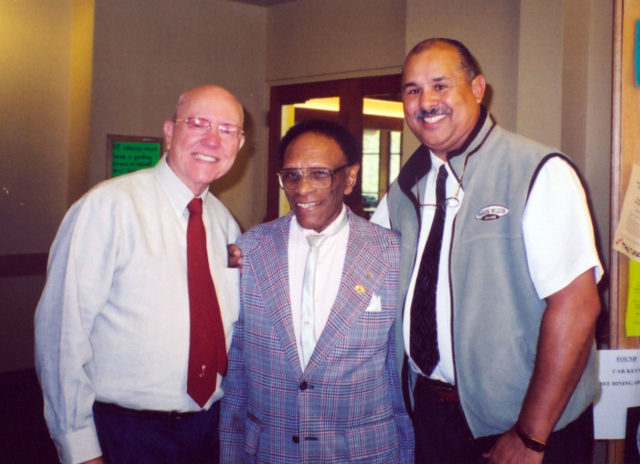 "People can wonder who Rodney Lytle is," he said. "I am the same person who came here as a 17-year-old and looked at this campus and became a student and served for 44 years. I was the same person then as I am now. I learned along the way to embrace culture, celebrate and recognize the world as being part of a bigger picture for all of us. That's how I see the pool. Everyone is welcome at the pool, no matter who you are."
A grand opening event will be scheduled in early 2018 to honor Rodney Lytle and bring internal and external community members together in celebration of the much-anticipated pool reopening in east Buncombe County. Community members will be given specific opportunities to contribute to the project at that time. For more information about the Rodney Lytle '73 Pool or to learn how you can support the project now, contact the Warren Wilson College Office of Advancement at (828) 771-2052 or visit https://warren-wilson.edu/giving.